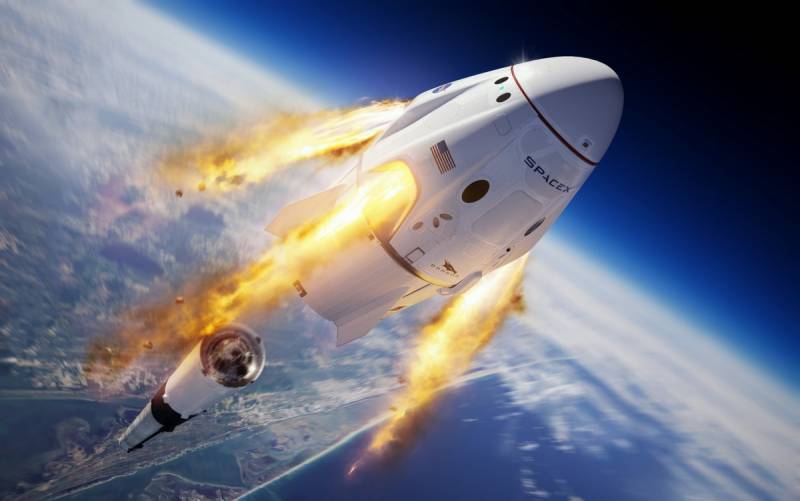 SpaceX plans to launch a Dragon spaceship on May 27 with two US astronauts aboard at the International Space Station. If the flight completes successfully, this will confirm the ability of the United States to deliver people to the ISS, bypassing the Russian Soyuz spacecraft, Forbes writes.
According to NASA Deputy Program Manager Joel Montalbano, the agency is "looking forward to" the SpaceX mission, which will start from the Space Center. Kennedy in Florida. He noted that in order for the Roskosmos Corporation to be a full-fledged partner of American missions, Russia is invited to send astronauts on American ships.
The United States will use Russian aircraft to deliver astronauts to a space station.
We want to conclude a barter agreement. The plan is for the Russian cosmonauts to fly on American ships, and our astronauts will fly on Soyuz ships ... Thus, we will link the two space programs together. This will allow in case of problems of one of the parties with the manned spacecraft to successfully continue work on the ISS
- said Montalbano.