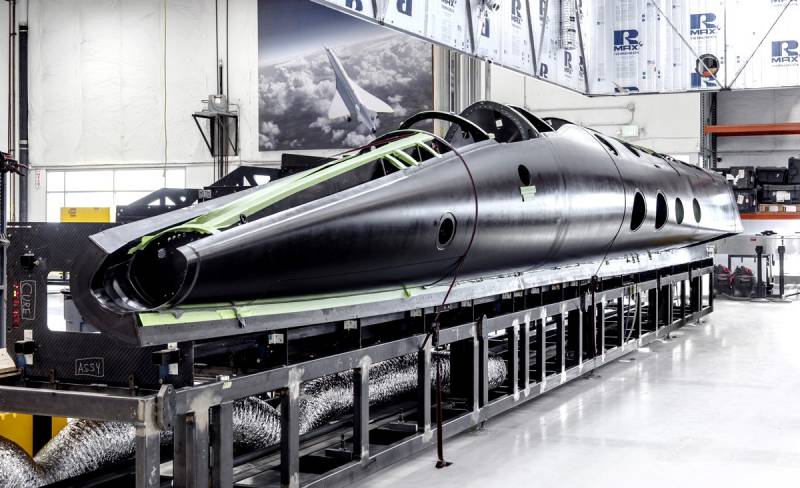 The American startup company Boom Supersonic announced the completion of an important stage of assembly of the demonstrator of the promising supersonic XB-1 airliner. In April, the wing and fuselage were docked. At the same time, the rollout of the aircraft is scheduled for the summer of this year.
Recall that the development of a supersonic passenger aircraft Boom Supersonic took up about 10 years ago. All
Technology
, which were received by the company as part of this project, is planned to be used to create an ATP called Overture. A promising airliner, depending on the version, will be able to take on board 55-75 people and should go into commercial operation closer to the middle of the current decade.
As for the XB-1 demonstrator, its weight is 6,1 tons, 329 kg of which falls on the wing with a center section, which is a single element made of composite materials. The aircraft is 20,7 meters long and has a wingspan of 5,2 meters. It is assumed that the cruising speed of a promising supersonic airliner will reach Mach 2,2.
The company said that before docking with the fuselage, the wing passed static tests, which were completed at the end of March this year.