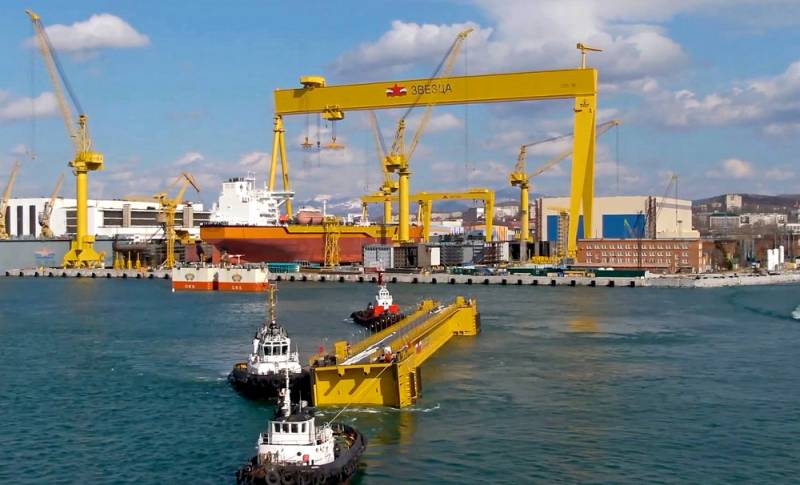 Under the weight of foreign policy pressure from the Western countries, as well as due to the economic downturn, Russia lacks funds for the design and construction of ships. According to the Chinese copyfuture.com portal, the Russian Federation ordered a 1000-ton gantry crane and a 100-ton cargo crane from China.
In addition, China will send relevant technical specialists to participate in work at Russian shipyards.
The resource recalls the ongoing confrontation between Russia and the United States in the military field. And although the Russian Federation has increased the strength of its armed forces in recent years, there is still a backlog from the United States. From problems to
the economy
don't go anywhere either. The Russian Navy has not received new large displacement ships for service for a long time - even the Admiral Kuznetsov aircraft-carrying cruiser is damaged by fire and cannot be operated.
For the development of the Russian economy, energy contracts signed last year with China are important. And now, at a critical moment, China sent Russia a "generous gift" in the form of two cranes that can help in the construction of modern ships.
This year, countries celebrate the 70th anniversary of the establishment of diplomatic relations. Russia and China understand each other's difficulties and make joint efforts to overcome them.