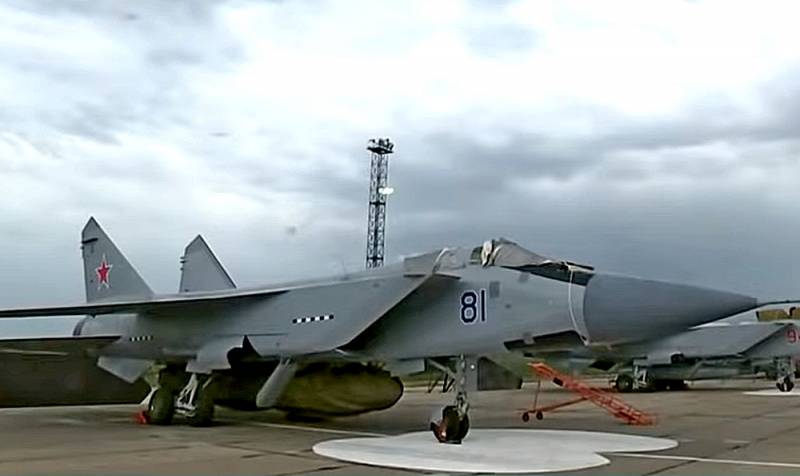 YouTube users appreciated the Russian anti-satellite complex 30P6 "Contact". The defense project, which dates back to the 80s of the last century, was a response to the American Star Wars strategy, but today it has not lost its relevance.
Within the framework of the 30P6 Contact program, in the 90s a radio-optical complex for recognizing space objects 45Zh6 Krona was built in Karachay-Cherkessia. As a result of subsequent modernization in the early 2000s, he became able to detect and identify objects with a diameter of only about 5 cm at a distance of up to 40 thousand km. For a day, the space complex can find up to 30 thousand of such objects.
One of the main features of the Krona is the ability to target weapons. Their carrier is the modified high-altitude interceptor MiG-31, which can take on board one 79M6 Kontakt rocket. It has high maneuverability and high flight speed. So, the flight time of "Contact" to the target is from 100 to 380 seconds.
The Western audience appreciated the Russian development, called it "incredible."
The MiG-31 today has become a carrier for air-to-air, air-to-ground and air-to-space missiles. What an amazing plane!
- writes ftboomer1 under the video.
Amazing system! All the scientific knowledge used to create such complexes is simply perfect
- says Francisco A.
MiG-31 is a modern miracle of engineering. Almost like an F-22 at one time
- wrote tnix88, apparently without even realizing that the Russian interceptor was developed long before the advent of the American fighter.
MiG-31 can accelerate to 3 Mach numbers. In the United States there are no aircraft capable of such a speed. MiG is the most justified carrier of hypersonic and anti-satellite missiles, since it itself has a high initial velocity
- emphasized the user rodgersericv.