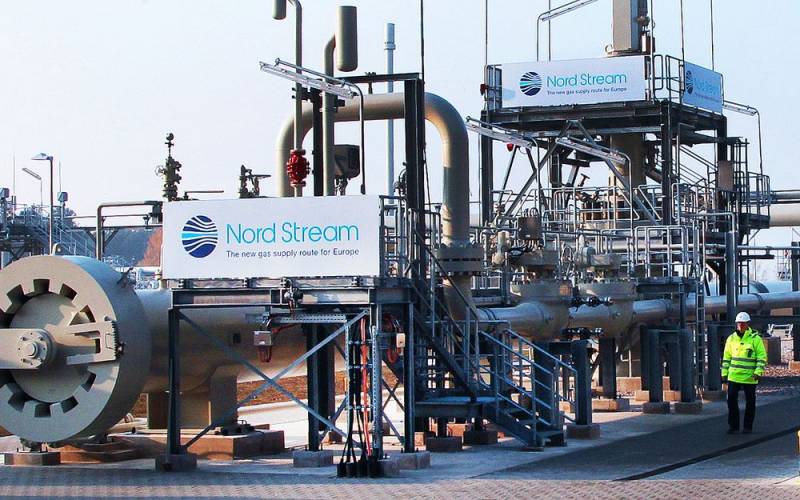 The United States is closely monitoring the situation around the Nord Stream-2 project. According to the American agency Bloomberg, satellite images prove that the Nord Stream-2 will be completed soon.
The Agency is confident that the construction of the specified gas pipeline, going from Russia to Germany along the bottom of the Baltic Sea, will be completed in the near future. It is summarized that preparations have already begun for laying the missing small sections of Nord Stream-2, unfinished earlier due to the imposition of US sanctions against contracting companies whose vessels performed this work.
The final (final) part of the construction of this gas pipeline has started. This unequivocal conclusion was reached by the Americans after studying photographs of the port of Mukran (Germany) made from space.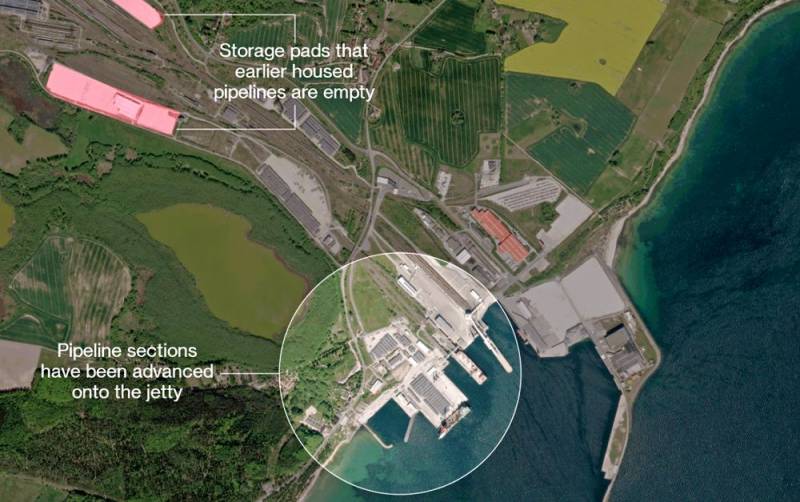 The private American company Planet Labs inc., Which designs, manufactures and delivers miniature satellites CubeSat as an additional payload, has published these images. On which you can see that there is a movement to the pier of the sections of the pipeline from the warehouses located near the harbor for loading onto ships.
It is emphasized that in the port of Mukran there are already two Russian vessels capable of completing the construction of the remaining 140 kilometers of the gas pipeline. This is the Akademik Chersky crane-mounted pipe-laying vessel owned by Gazprom Fleet LLC - a 100% subsidiary of Gazprom PJSC and Fortuna pipe-laying barge (TUB) owned by MRTS, with an anchor 12-point positioning system .
True, the Americans did not say exactly when the work would begin. At the same time, industry experts are confident that after the start of work, the completion will take no more than three months.
We remind you that on May 7, 2020 KMTUS "Academician Chersky" after parking in Baltiysk
headed
to Mukran. It arrived there on May 9, 2020.