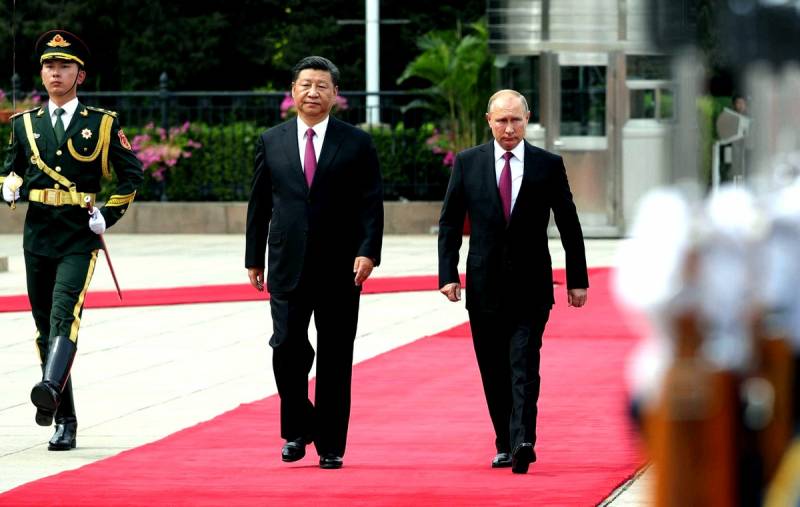 The United States should not form an alliance with Russia against China; instead, it is worthwhile to strengthen existing alliances to confront Moscow and Beijing at the same time. This opinion is shared by the well-known political scientist Matthew Kroenig on the pages of the American journal Foreign Policy.
The expert emphasizes that although the PRC now acts as the main geopolitical rival of the United States, Russia also "seeks to carry out subversive activities" against American interests. The two Eurasian powers are closer to each other today than ever since the start of the Cold War.
The author claims that many US national security experts believe that the United States should strive to share this link by working with Russia to counter the even greater threat from China.
But this recommendation is erroneous, believes Mr. Kroenig, noting that "authoritarian states" such as China and Russia will not be able to form a deep and sustainable strategic partnership.
I examined the strengths and weaknesses of democracies and autocracies in the area of ​​competition between great powers and found that dictatorships are bad builders of alliances
- the author concludes.
Lightness, he notes, with which autocrats change
policies
countries, refuse to commit and cheat, does not contribute to the establishment of international partnerships.
Moreover, the expert points out that there are many conflicts of interest between Russia and China, which will embroil them without any help from the United States. The article also argues that Russian leader Vladimir Putin "will not want to support the United States, a country that he considers his main enemy."
The author adheres to a derogatory opinion about Russia. According to him, it is "a waning power with GDP, which is less than Italian." When energy prices are high, Russia can afford an impressive armed force, but as soon as the cost of raw materials decreases, all the power crumbles with it.
Fortunately, as noted in the publication, America has other partners to choose from. The United States already has formal alliances with 29 NATO members, as well as Japan, South Korea, and Australia. These countries account for 59% of global GDP.
Mr. Kroenig writes that the power of this global "alliance of free nations," led by the United States, could be better used to confront authoritarian and revisionist powers, rather than "enter into deals with changeable dictators."