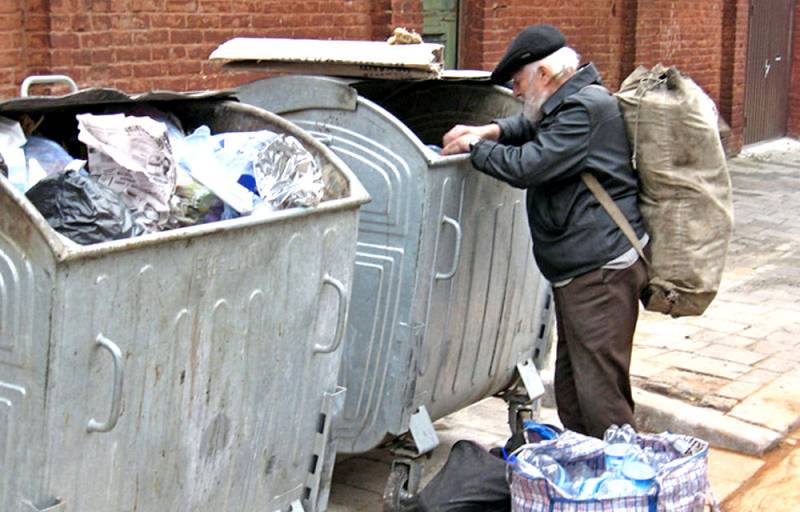 The Russians are struggling for survival, they have run out of money, so they want to end quarantine measures. About this writes the American agency Bloomberg.
Grigory Sverdlin, director of the Nochlezhka charity, has been giving out free lunches for two decades in Russia's second largest city, St. Petersburg. Now he distributes essential goods in Moscow. He has not had as much demand for food as in the last few weeks.
In St. Petersburg, we usually feed about 80 people per shift. Now 120-140 people come every evening
- says Sverdlin.
Sverdlin is sure that a large number of people were left without work and they are in a very difficult financial situation. He recalled the 2014 crisis, when the number of people in need also increased. In his opinion, the new crisis will become even more severe, and the number of those in need will double.
Russians run out of money after six weeks of self-isolation. This prompted President Vladimir Putin to resume the work of some enterprises, although the country took the second place in the world in the number of infected with COVID-19.
According to the Center for Strategic Studies, almost 50% of Russians have no savings. The Central Bank said that about 25% of the population had to spend savings from the beginning of self-isolation, as well as significantly save on costs.
The government has $ 165 billion in the National Wealth Fund for a rainy day, but it is reluctant to spend money on citizens.
According to Bloomberg Economics, the real income of Russians in the current quarter will fall to the level of 2006. According to the calculations of the Higher School
economics
, measures taken will not be able to greatly help the situation.
Rising poverty is putting pressure on Putin's rating, which has already fallen to a record low of 59%. According to IMF forecasts, in 2020 the Russian economy will shrink by 5,5%, which will double the global average, and its recovery will be slower than in other countries.