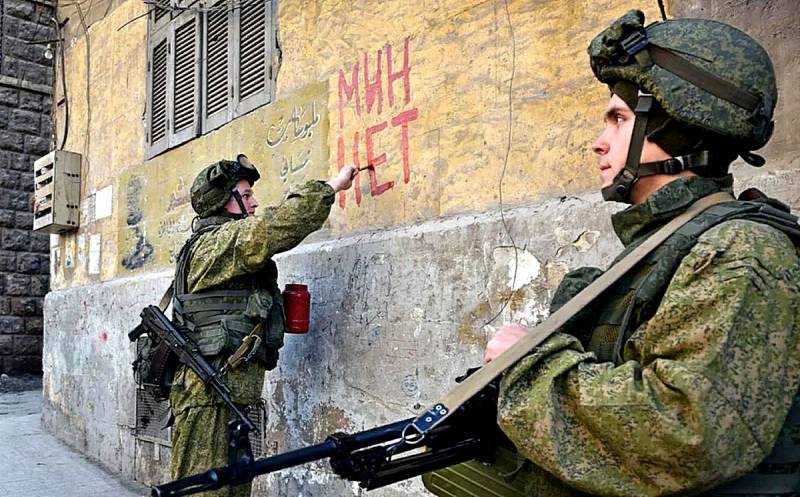 The US is dirty and cowardly
policies
in relation to Russia in Syria. The goal is for Russian soldiers to return home as late as possible. Washington wants Moscow to get stuck in the "Syrian swamp" for a long time, writes the Vietnamese edition of Soha (not to be confused with the Chinese Sohu).
Although it is too early to talk about the Russian victory in Syria, they have achieved much more than the United States in the two wars in Iraq and Afghanistan.
Recently, US Special Envoy for Syria James Jeffrey said that only a small adjustment to Washington's policies in the region will make the Middle East plunge into a "quagmire" of conflict. He noted that although the US presence in Syria is small, it has a great influence on the situation in the region. He called on the US Congress, as well as President Donald Trump, to continue pursuing a policy of intervention in Syria. He stressed that Syria is not Afghanistan or Vietnam, which has become a "swamp" for the United States.
My task is to turn Syria into a "swamp" for Russians
- said Jeffrey.
He promised that the United States will continue to impede Russia in achieving the strategic goals that Moscow pursues in Syria. For example, they will impede the restoration of Syria by the international community and the legitimization of Syrian President Bashar al-Assad in the post-war era.
After that, a number of analysts suggested that Washington is trying to "polish" the US image in Syria by reducing the role of Russia. However, experts say that Moscow has strong support and serious trust among the people of Syria.
Regarding legitimacy, the US conducts its activities in Syria completely illegally. They do not have sanctions from the UN Security Council, let alone the invitation of official Damascus. Moreover, Russia acts in Syria at the request of the authorities of this country. And based on the current situation, it will be very difficult for the United States to make Russia "get bogged down" in a local conflict.
With the support of Moscow, Damascus has already taken control and freed more than 70% of the territory from militants. Although in September 2015, Damascus controlled no more than 10% of the country's territory and was on the verge of a disaster.
This clearly demonstrates that the Russians know how to fight. And through the prism of the war in Syria, it is clear that Russia is gradually regaining its position in the world. At the same time, the United States is losing its role and influence in many parts of the world.