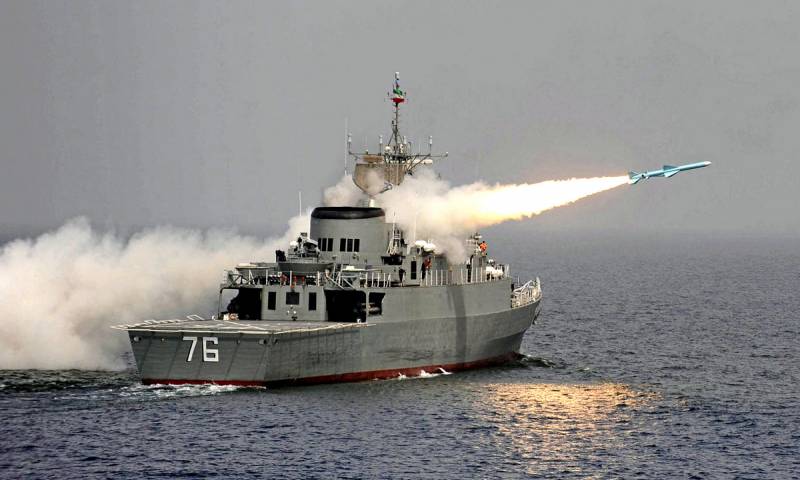 Iranian authorities declare a possible fault for the US Army in the destruction of the Konarak Iranian missile boat on Sunday evening during exercises in the Gulf of Oman.
Recall that on May 10, during the maneuvers of the Iranian Navy, the Jamaran frigate accidentally hit the Konarak missile boat. During the incident, according to updated data, 19 crew members were killed, another 15 were hospitalized.
Correspondents of Asr Iran, a publication close to Iran's leadership, believe that the United States, using electronic warfare, may be behind the deaths of Iranian sailors, saying that the Americans could "replace" the target by disorienting the Iranian missile.
To the question of whether it is possible with the help of electronic
of technologies
to confuse cruise missiles and redirect them to other targets, experts must answer, but the military does not deny this possibility
- Asr Iran correspondents emphasize.
Earlier, Donald Trump threatened to destroy any Iranian ships chasing the US Navy. The American president tweeted this on April 22. This was in response to the words of Rear Admiral Alirez Tangsiri, commander of the Iranian naval forces, on April 20 about the possible consequences of the presence of US warships in the Persian Gulf.