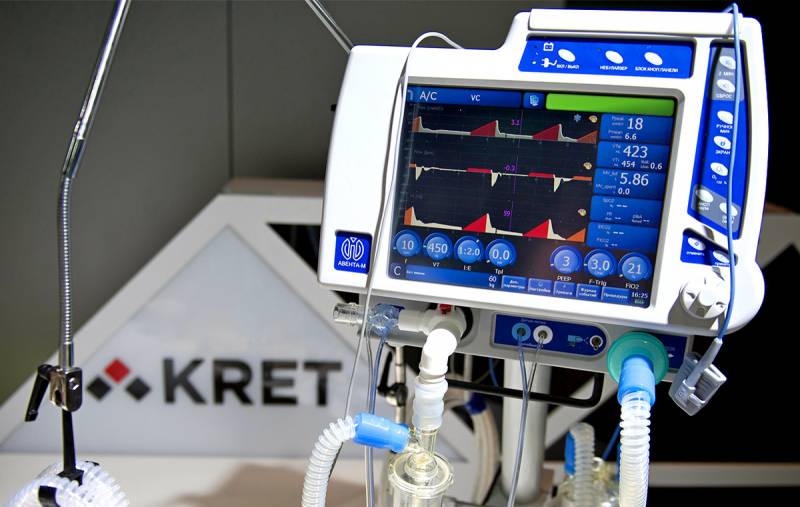 On Tuesday, five patients of St. George's Hospital in St. Petersburg, patients with coronavirus, died from the ignition of one of the Aventa-M ventilation devices. World media write about the fire hazard of Russian artificial ventilation apparatuses.
May 9 in a Moscow clinic, too, there was a fire from the ignition of mechanical ventilation, one person died. It is reported that the devices in Moscow and St. Petersburg were manufactured at the Ural Instrument Making Plant, a unit of KRET state corporation, which, according to Bloomberg, has been under US sanctions since 2014.
The same devices were included in the delivery of medical supplies from Russia to the United States last month, writes the Bulgarian site Mediapool. On the pages of the publication they urge "to warn all recipients of Russian aid" about the dangers of the equipment supplied.
KRET, in turn, issued a statement stating that cases of apparatus fires will be thoroughly investigated. According to the company, these models have been produced since 2012, and there have never been any complaints about their use.
Later, Roszdravnadzor reported that all Aventa-M devices released after April 1, in connection with cases of ignition, are withdrawn from circulation in the Russian Federation.