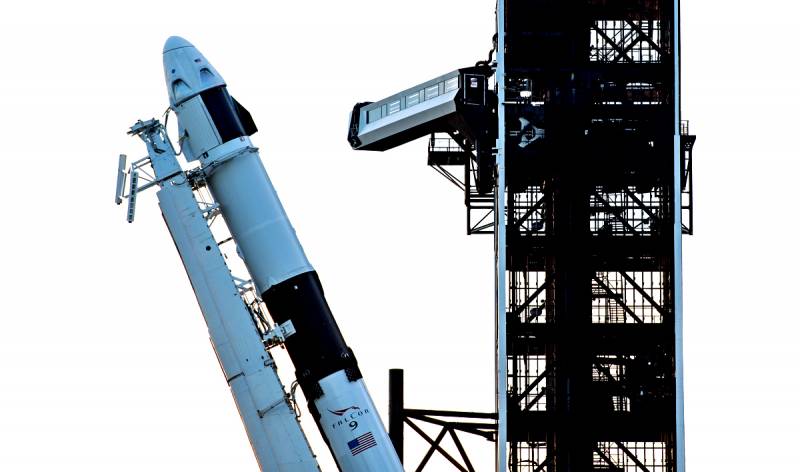 The Americans decided to break off Russia's monopoly in delivering astronauts to the International Space Station and now intend to launch manned aircraft to the ISS themselves. The Swiss publication Blick writes that, finally, this "shame" of America before the Russians ends.
9 years have passed since the United States independently sent its astronauts to the ISS, and since then, American taxpayers have been forced to pay $ 80 million for the delivery of Americans on Russian Soyuz spacecraft to an international orbital station, which, of course, infringed " ego "of such a cosmic power as the United States.
The drama of the situation was added by the fact that the United States bear the brunt of the cost of servicing the ISS - the amounts are hundreds of billions of dollars.
The launch of the ship should take place from Cape Canaveral on May 27 at 23 hours 32 minutes Moscow time. U.S. astronauts Douglas Hurley and Robert Benken will be delivered to the ISS by the Falcon 9 rocket and the Crew Dragon spacecraft. The Americans will spend about a month at the station.
Back in 2014, NASA head Charles Bolden spoke of the need for the United States to launch its own astronauts on the ISS:
The most significant nation on the planet should launch itself and be independent in space exploration from other countries.
But only in 2020 did the United States have the technical and financial capabilities to put an end to the shameful dependence on Russian spacecraft, the media writes.