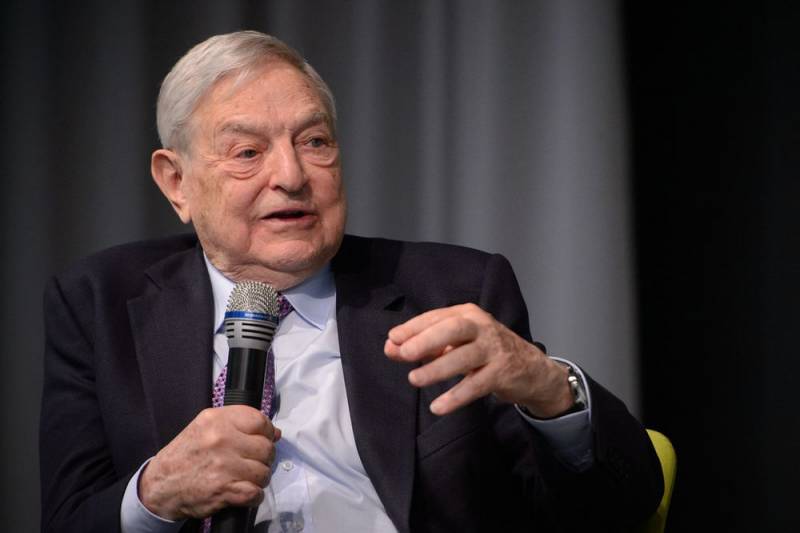 The odious billionaire philanthropist George Soros predicted the end of the European Union as an organization because of the COVID-19 pandemic. It is reported by the British newspaper Daily Mail.
Soros expressed doubt about the vitality of the EU, calling it a "defective union." In his opinion, the EU is more vulnerable than the United States, therefore, it can break up. After all, it is based on the rule of law and it has a slow reaction to threats. In addition, the billionaire is worried about the conflict between the German authorities and the European Central Bank.
The wheels of justice move very slowly, while threats like the coronavirus move very fast. This is becoming a problem for the EU.
- emphasized Soros.
Soros noted that the German Federal Constitutional Court recently threatened the German Federal Bank to withdraw from the ECB, if the European regulator does not explain the proportionality of its government bond purchase program. The Germans accuse the ECB of "abuse of authority." The billionaire is convinced that such a move by Berlin will simply destroy the EU as an institution, community, structure.
Soros also did not rule out that the COVID-19 pandemic could also change the existing face of capitalism. But he cannot predict how and how much he can evolve (change). Therefore, the main sponsor of the "open society" and "color revolutions" is not able to predict what the social system will look like in the future.