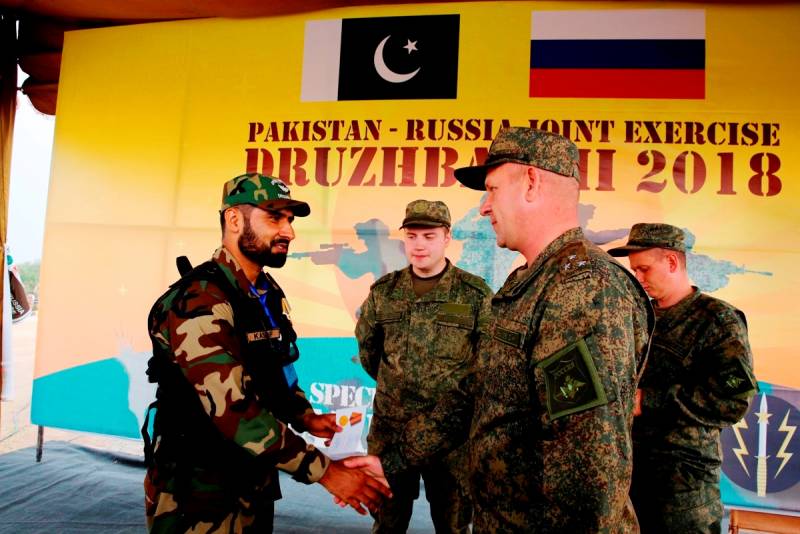 An overview article on bilateral relations between Russia and Pakistan and their prospects in connection with the global pandemic of the coronavirus is published by the popular international resource The Diplomat.
The historical background for reconciliation is extremely difficult. Pakistan's close ties with America and the West as a whole during the Cold War, especially during the time Soviet troops entered Afghanistan, sowed distrust and hostility between the two states. However, in recent years, the Eurasian powers have left some of the contradictions aside, and the COVID-19 pandemic could accelerate the reconciliation process, the article says.
In the recent past, natural disasters have become an incentive to strengthen ties. After the devastating earthquake of 2005 that devastated the whole of northern Pakistan, Russia was one of the first countries to offer their help. Following this, the two sides established trade relations, and even began to interact at the military level, which until recently seemed impossible.
Can a global pandemic further strengthen ties between the two countries? Somewhat. Pakistani ambassador to Russia Shafkat Ali Khan recently explored the possibility of purchasing mechanical ventilation from Moscow to help Pakistan's fragile healthcare system cope with the COVID-19 pandemic. In addition, Khan also expressed a desire to expand contacts between peoples, including the possibility of sending a large number of Pakistani students to study at Russian universities.
However, the publication notes, it would be too simple to assume that the pandemic and Pakistan's obvious interest in developing closer ties with Russia would be enough to strengthen relations.
Bilateral trade is still at a much lower level than it could. Russia also continues to support its traditional ally, India. Just last month, the Indian ambassador in Moscow announced that he was expecting supplies of S-400 anti-aircraft systems on time, despite a pandemic. In addition, Russia wants to sell New Delhi three more Kilo class submarines.
In addition, bilateral contacts are spoiled by Pakistan's refusal to recognize Armenia, and this country is one of the Kremlin's closest allies. The position of Islamabad regarding the Transcaucasian republic is unlikely to change in the near future.
In the aggregate, all these difficult circumstances can prevent the two powers from establishing closer interaction.