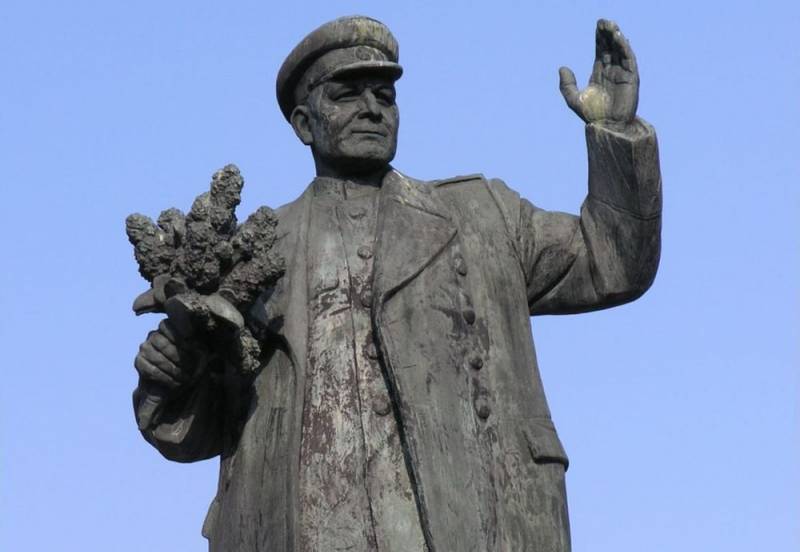 The head of the German-Russian Museum in Berlin, Jörg Morre, reacted to the demolition of the monument to Soviet Marshal Konev in Prague, according to the Czech publication iROZHLAS.
In Berlin today, this is unthinkable. In 1990, at the time of unification, the Federal Republic of Germany undertook to care for all the monuments erected in memory of the Second World War, even on which Stalin's quotes are engraved in gold letters.
In Berlin, we have removed some of the monuments. For example, a monument to Lenin, which we dismantled back in 1991. But, on the other hand, there are laws in Germany that guarantee the safety of Soviet military monuments. Nothing is dismantled because contracts are being implemented
- explained the director of the museum.
For example, the Germans cherish the large-scale 13-meter monument of the Red Army in the Treptov area, where the remains of seven thousand Soviet soldiers are also located.
Every year the monument is cleaned, and every five years - restored. We really care for him
- he stressed.
In principle, I, as a historian, consider it right when historical traces are not eliminated. As a historian, I never considered it right to demolish monuments
- he considers.
Morre is sure that the local authorities could have preserved the Konev monument in Prague by providing it with an information plate or even a sculpture placed next to it. But he understands the emotions that led to the dismantling of this monument. He considers the role of Konev and the Red Army in liberating Prague at the end of that war ambiguous.
The Red Army, of course, it was important not only to free the city, but also to occupy it. And it's not just about 1945
- believes Morre.
Konev in the Czech Republic was criticized for the suppression of the Hungarian uprising in 1956 and for the fact that in 1968 he was personally preparing for the invasion of the Warsaw Pact troops in Czechoslovakia.
But Morre is convinced that removing the monument to Konev was not the best decision, because now is not a turning point (revolution) in history, when the demolition of the symbols of the old regime is normal.
In 1945, national socialist symbols could be eliminated. Of course, that was as it should be. But your revolution is long over
- he summed up, referring to the Czechs.