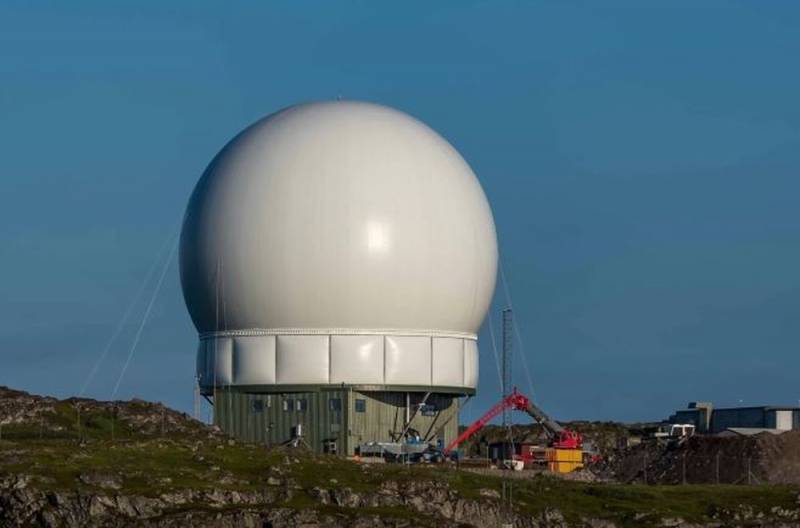 Many Norwegians, especially those living in the northernmost part of the country, bordering Russia, are already looking forward to Moscow's reaction to installing a new US missile defense globe system in those parts. According to NRK, residents of the Norwegian city of Varde, in the Finnmark county, are really nervous, afraid and worried about the Americans installing new equipment.
Radar is a splinter in the eye of Russia. Aggravation of the situation cannot be ruled out
- the mayor of the city, Erjan Jensen, believes.
I'm afraid of everything. We live so close to Russia, and now there is an almost full-fledged war. This is a threat to our entire town. Just awful
- complained a local resident Stig Nielsen.
From him (radar - ed.) The whole of our community is one threat. You look at it all and get upset
- added another resident of Asle Christiansen.
It would seem, what should the Norwegians be afraid of? After all, the official task of the Globus II radar (AN / FPS-129 "Have Stare"), located in their city since 1998, is to track space debris in low Earth orbit. However, the proximity of this radar to the Russian border suggests that it can be used to track launches of ICBMs and monitor the activities of the Russian Northern Fleet.
This object has already called
political
complications between Moscow and Oslo. Since this radar directly violated the bilateral ABM system limitation treaty signed by the USA and the USSR in 1972 (the agreement has not been effective since June 2002, as Washington unilaterally withdrew from it). And in May 2017, the installation of an even more powerful Globus III radar began in Ward. So the Norwegians have something to worry about. But they themselves are to blame.
It must be clarified that the mentioned radar is a joint "brainchild" of the US Air Force Space Command and the Norwegian Intelligence Service (NIS). The equipment should be put into operation before the end of 2020. At the same time, the Norwegian media support the local population in good shape, regularly "rejoicing" him with reports that Russian aviation is practicing strikes on the radar in Varda.