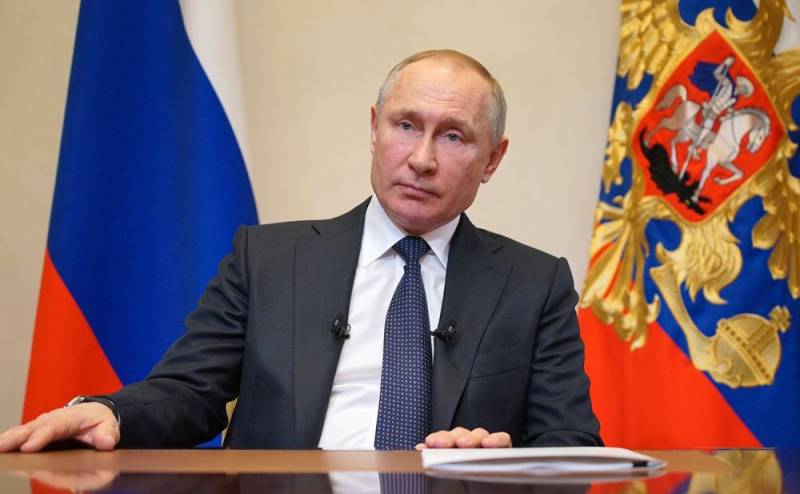 After six weeks, Russian President Vladimir Putin put an end to the "Russian virus" and removed the self-isolation of citizens during the COVID-19 pandemic. He called on the population to be careful when easing restrictions and blamed the authorities in the regions, despite the fact that the number of infected people is already higher than in other European countries, Bloomberg writes.
Non-working days for all of Russia and all industries
economics
comes to the end. But the fight against the epidemic is not over yet. The danger persists even in areas where the situation is relatively favorable.
- said the Russian leader.
Russia is struggling not only with COVID-19, but also with the consequences of the pandemic - a halt in production, a decrease in business activity and a decrease in oil demand. The crisis has hit a standard of living and is threatening a surge in unemployment; Putin's confidence rating has fallen to the lowest level since he took power more than 20 years ago.
In order to avoid new outbreaks of infection, Putin granted the regional authorities the right to take sanitary and epidemiological measures themselves. At the same time, he called on regional authorities to support business and employment.
It is dangerous to rush forward, but you can't sit back avoiding responsibility. We have to go between Scylla and Charybdis
- Putin considers.
In addition, Putin promised to increase payments to families and support for small and medium-sized businesses and offered a number of benefits. Since there were complaints about the insufficiency of previously taken measures.
Russia has already overtaken most European countries in the number of infections detected. However, mortality rates remain low. This allows critics of the Russian government to argue that the government is hiding real numbers.
Last week, Moscow Mayor Sergei Sobyanin extended restrictive measures in the capital until May 31. He estimated that about 300 people in the capital were infected with coronavirus, which is more than three times the official figure, and warned that in the near future the city would not return to normal life.