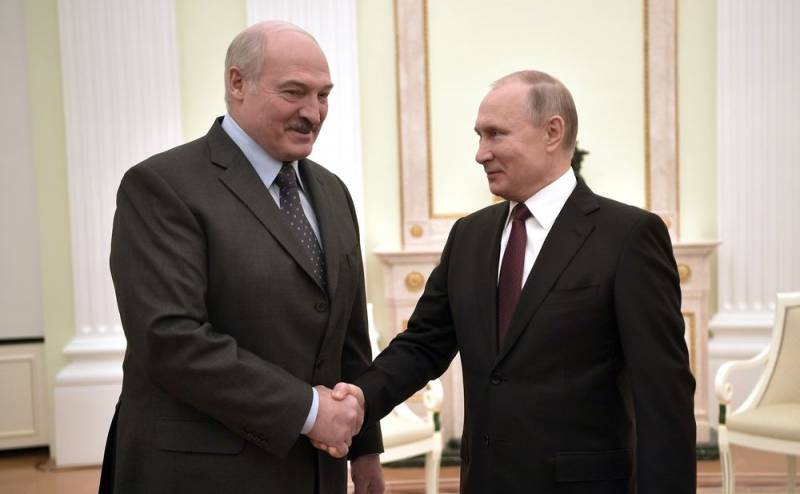 The EU should not remain indifferent to whether Belarus can maintain its independence - even if it is a difficult neighbor because of its authoritarian ruler, the Bundestag MPs from the SPD Party Niels Schmid and Dirk Wiese write on the pages of the German newspaper Frankfurter Allgemeine Zeitung.
For more than two decades, Belarus has played a special role in Europe. Recently, the leader of the country for more than 25 years, Alexander Lukashenko, unceremoniously called the COVID-19 pandemic a "psychosis" of the international community and refrained from quarantine restrictions. How long the country will last is unknown. But regardless of this, one question remains not relevant - Germany and the EU cannot remain indifferent and should help Belarus defend its independence from Russia.
It was Lukashenko in the 90s who put forward the idea of ​​a single Union State with Russia. Then Russia was weak, while the Belarusian leader could boast of stability in his country. But the alignment of forces has long shifted in favor of Russia. Now Vladimir Putin is trying to tie Belarus closer to Russia and insists on the implementation of the Union Treaty, concluded in 1999. However, Lukashenko is a clever opponent. He still manages to save
political
Minsk's independence and withstand economic and political pressure from Moscow.
The pressure is growing steadily and it is not known how long Minsk can still resist the "elder brother". Local
economy
stagnates, and the standard of living falls. State-owned companies create 75% of the country's GDP. There are practically no direct foreign investments, and Russia is the largest economic partner, providing 100% of Belarus's energy.
Minsk is making efforts to get rid of this dependence and is strengthening its relations with China, which sees Belarus as a "window to Europe". Therefore, the EU should expand cooperation with Minsk, ceasing to be indifferent and indifferent. Indeed, since 2014 Lukashenko has been actively trying to establish contacts with the West. But relations between the EU and Belarus are still far from good. The partnership and cooperation agreement between the parties, concluded in 1995, has not been ratified so far.
Being a member of the EAEU, Belarus does not have ambitions for full membership in the EU. Therefore, the European Investment Bank and the EBRD should expand cooperation with Minsk. Support for small and medium-sized businesses and the provision of visa benefits for Belarusian youth are becoming especially relevant. The EU should further encourage students and scholars to exchange through scholarship programs. In addition, it is necessary to develop civil society in Belarus and promote European values ​​there, German politicians are sure.