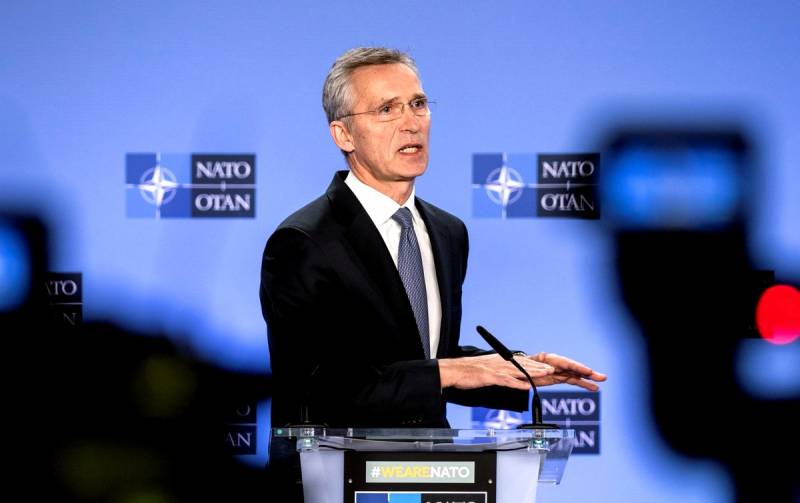 According to NATO Secretary General Jens Stoltenberg, the Alliance's nuclear deterrence program is needed not to fuel wars and conflicts, but rather to ensure peace and security in the world. At the same time, the nuclear weapons of Russia, China and a number of other countries destabilize the situation on the planet and pose a real danger.
Stoltenberg wrote an article in the German newspaper Frankfurter Allgemeine, which outlined his strange vision of the role of NATO and its nuclear arsenal in the modern world. In particular, he writes that the strength of the Alliance lies in the solidarity of its members, and nuclear deterrence is a manifestation of this solidarity. The Alliance is a bastion of democracy and human rights. At the same time, the Secretary General notes that NATO is a defensive alliance, and its nuclear forces are needed in order to deter potential aggressors. And in general, we must strive to ensure that the world does not have nuclear weapons. However, as Stoltenberg noted, achieving this is still very difficult.
If Russia possesses such weapons, and not NATO, then this world is full of dangers. Therefore, all partner countries agreed that as long as nuclear forces exist, the Alliance will conduct
policies
deterrence - to guarantee freedom and peace
- noted the NATO Secretary General in the article.
Stoltenberg also stressed that Russia is investing heavily in its nuclear potential. The Russian Federation deployed nuclear missiles in Kaliningrad, thereby threatening Denmark, Romania and Poland. In addition, the Russian armed forces, according to the Secretary General, forcibly seized part of Ukraine.