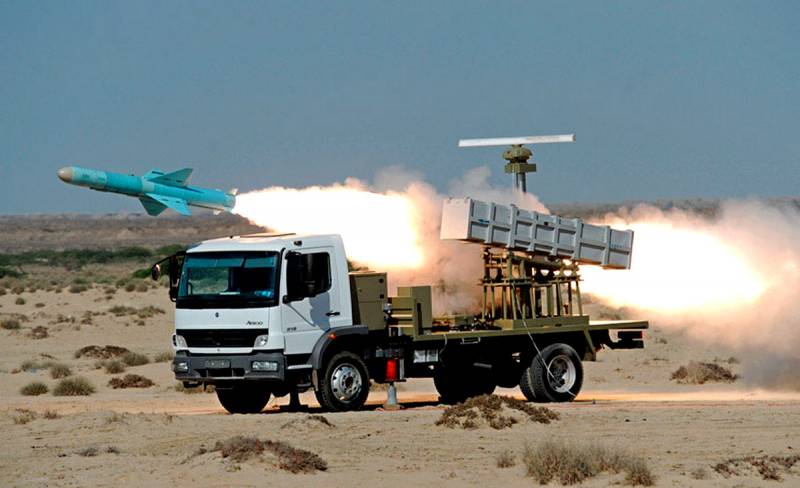 The South China Morning Post reports that the Iranian anti-ship missile S-802, launched from the frigate Jamaran during exercises in the Gulf of Oman, struck the auxiliary ship Konarak, which was not far from the target of the attack. According to recent reports, an unsuccessful launch of a rocket claimed the lives of about 20 crew members of the ship, including the captain. The ship itself was sunk.
Iranian authorities, in turn, report that only one person died and several were injured.
The incident occurred on Sunday near the port of Yask, about 1270 km southeast of Tehran. The country's state television described the missile strike as an accident, saying that Konarak was too close to the target. A 47-meter Dutch-made ship has been in operation since 1988 and had a carrying capacity of 40 tons and 20 crew members.
Iranian media rarely report failures during exercises, signaling the severity of the incident. The missile launch failed amid tense relations between Iran and the United States, as President Donald Trump unilaterally canceled a nuclear deal with Tehran in 2018 and imposed tough sanctions on the country. The 5th US fleet, located in the Persian Gulf, has not yet responded to the situation.