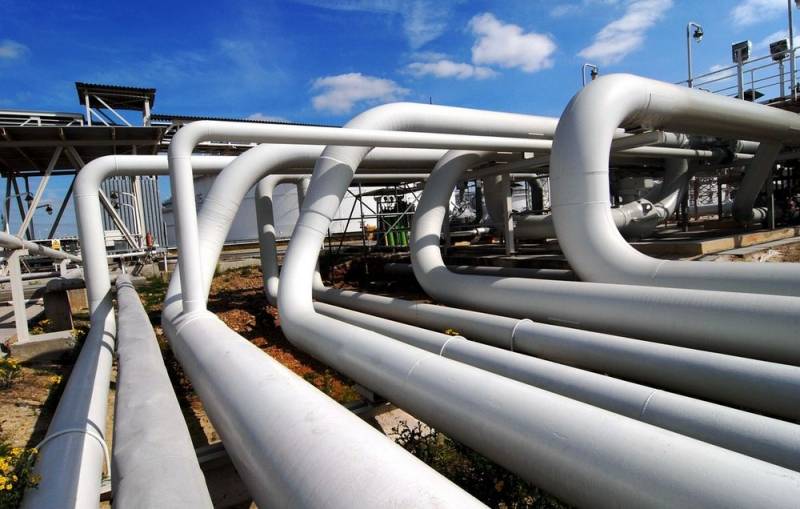 Ukraine actively offers its underground gas storage facilities to Russian Gazprom and at the same time continues to declare that it will not allow the completion of the Nord Stream-2 gas pipeline. However, there are two reasons why Moscow may not agree to the proposal of Kiev, according to the Canadian publication Global Research.
The Nord Stream 2 project aims to deliver Russian gas to Europe through the Baltic Sea, bypassing Ukraine. But it's difficult for Russia to trust Ukraine, given that Kiev adheres to pro-NATO
policy
Therefore, Moscow is trying to reduce its risks.
The Director General of Ukraine GTS Operator Sergey Makogon suggested that Gazprom rent an underground gas storage facility for temporary storage of Russian gas transported to Europe. According to him, for Gazprom it will be 3-5 times cheaper than in the EU countries that consume this gas - only $ 10 per thousand cubic meters. Moreover, in winter, as demand in the EU grows, Gazprom will be able to take gas from these UGS facilities and send it to consumers.
At the same time, Makogon predicts that Ukraine may lose the role of transit of Russian gas in 2025 after the expiration of a five-year contract between Gazprom and Naftogaz of Ukraine, as well as the commissioning of Nord Stream-2. This will be another serious
economic
a blow to Ukraine, given that after commissioning the first line of the Turkish Stream, Ukraine lost 15 billion cubic meters of annual transit. And these losses will double when the second thread of the Turkish Stream starts working. So Makogon did not forget to add that he would make every effort to prevent the completion of the Nord Stream-2 construction.
That is, Makogon made two conflicting statements. The first is friendly, and the second is aggressive. By this, he once again clearly demonstrated why it is difficult for Moscow to trust Kiev.
Russian officials report that there are enough gas storages in Russia and that their country does not need the help of other countries in this regard. Even if it becomes necessary to rent UGS facilities, then in the case of Ukraine the competitive price will not be enough, as guarantees of the safety of Russian gas will be required so that the thefts that occurred in the past do not happen again.
Keep in mind that due to the COVID-19 pandemic, gas demand is declining. Therefore, Makogon's proposal is actually rather a desperate plea related to the fact that Ukraine is experiencing a significant economic downturn. Ukraine actually asks Russia to somehow "patch holes" in its budget.
In addition, the infrastructure that Ukraine offers Russia, as a rule, is already 50 years old. Because of all this, it is extremely doubtful that an agreement will be concluded between Moscow and Kiev on the storage of Russian gas in Ukraine.