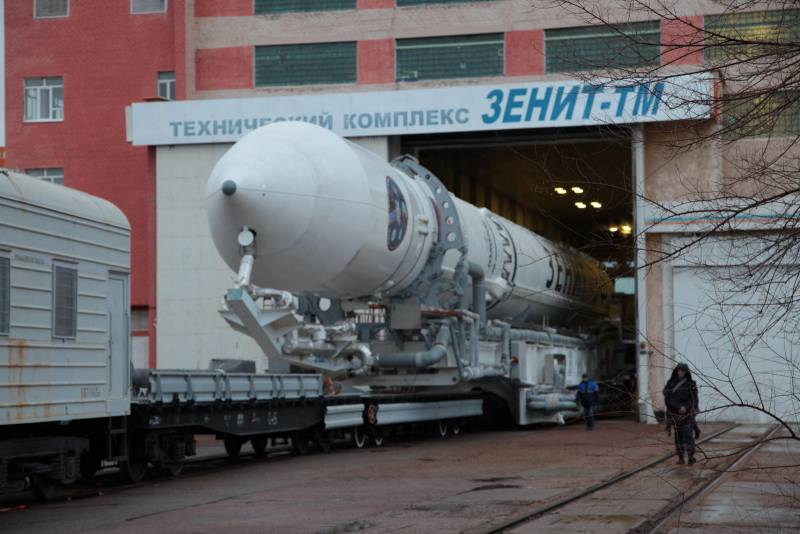 The 18th Space Control Squadron of the United States Air Force informed that on May 8, 2020, the fuel tank of the Russian Frigate-SB upper stage exploded in Earth's orbit. This was reported in the official Twitter account of the US military.
It should be noted that Division 18 of the SPCS is a space control unit located in Vandenburg, California (USA). It is responsible in the United States for the detection, identification and tracking of artificial objects in the orbit of our planet.
The message 18 of the SPCS indicates that 65 debris was discovered at the scene, with no debris colliding with other objects. About the reason that could cause what happened, nothing is said. But the Americans are sure that what happened was not exactly due to a collision with another object. It is specified that the explosion occurred between 4:02 and 5:51 UTC (7:02 and 8:51 Moscow time). At the same time, it is not specified whether the mentioned fragments threaten the artificial satellites of the Earth.
The state corporation "Roskosmos" has already confirmed the destruction in the Earth's orbit of the dumped tank of the Frigate-SB upper stage.
Based on the analysis of the measuring information of the automated system for warning of dangerous situations in near-Earth space, the destruction of the discarded block of tanks of the Fregat-SB upper stage, which was used on July 18, 2011 at the launch of the Spectr-R Russian Astrophysical Observatory, was confirmed.
- reported in "Roskosmos".
In "Roskosmos" added that this happened on May 8, 2020 in the interval from 08:00 to 09:00 UHF in the Indian Ocean. The wreckage was in orbit with parameters of 3606 km per 422 km. Now a detailed analysis of the measurement information is being carried out and the orbits of the detected fragments are being specified.