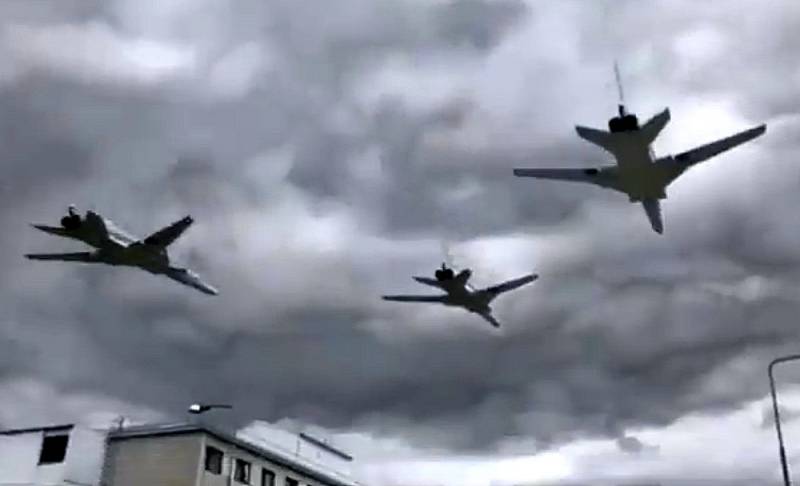 On May 9, 2020, in many regions of Russia, taking into account the ongoing epidemic of COVID-19, only the air part of the parade dedicated to the 75th anniversary of the Victory in the Great Patriotic War was held. Users of social networks began to shoot various videos and actively share them in their accounts.
For example, in one of the videos uploaded by the Fighterbomber user to the Network, a wedge span of three Tu-22M3 at an extremely low altitude is demonstrated. Indeed, it turned out to be a bewitching sight. True, the terrain over which these Russian long-range supersonic bombers fly is unknown.
It is known that on this holiday four Tu-22MZs flew over Moscow, led by the Russian supersonic strategic missile carrier Tu-160. So, most likely, the presented video is not Moscow.
As previously reported by the Federal Air Transport Agency (Rosaviation), an air parade was planned in 32 cities of Russia. But, as it became known later, due to bad weather it was canceled in Vladikavkaz, Grozny and Vladivostok.