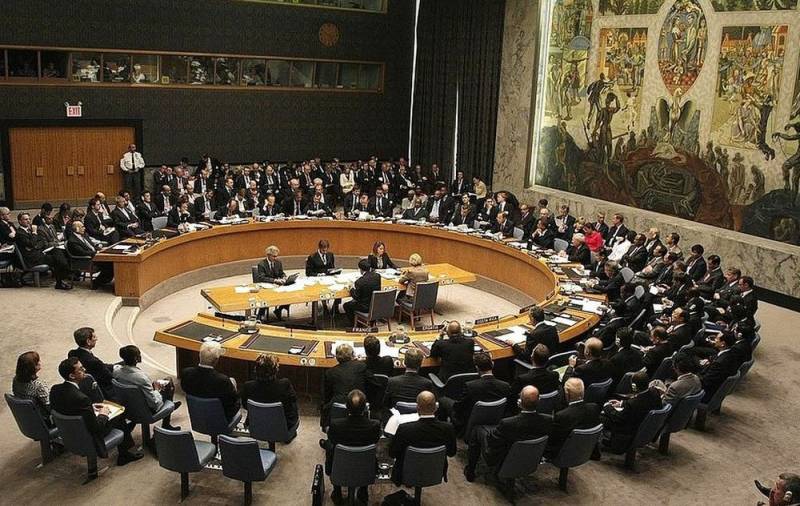 At a meeting of the UN Security Council on May 8, 2020, members of this international organization did not support Estonia's initiative to recognize the USSR as guilty at the beginning of World War II. This was announced by the first deputy representative of Russia to the UN Dmitry Polyansky.
According to the Russian diplomat, the UN Security Council meeting convened by Estonia clearly showed that a clear minority shared the idea of ​​joint responsibility of Germany and the USSR for the outbreak of World War II.
The UN Security Council meeting was held according to the "Arrni formula". The event was attended by representatives of 65 states, about 50 of them were foreign ministers of their countries. The attempt to blame the Second World War on the USSR was supported by a small group of countries, including Ukraine and Poland.
The Russian diplomat thanked Estonia for the initiative. After all, it proved that "those who honor the memory of Nazi collaborators and propagandize the idea of ​​the common responsibility of Hitler and Stalin for the outbreak of World War II and other distortions of history are in the absolute minority."
It should be added that anti-Soviet Russophobes from Estonia and several countries of Eastern Europe really want the UN to recognize Moscow as the organizer of the worst war in human history. And to make Russia even more painful, they decided to coincide with the memorable dates.
They have been preparing for a long time. Estonia, for the first time in its history, even won the seat of the UN Security Council chairman in May 2020. After that, Estonian diplomats promised in unison that Tallinn's priority will be to ensure international security in the context of the COVID-19 pandemic, protect civilians in areas of armed conflict, and strengthen UN cooperation with the European Union.
The chairmanship means that, in essence, we are at the center of all world diplomacy. The Chairperson State draws up the agenda of the Security Council, its decisions and guides the process of adoption of resolutions
- Recently stated the Estonian Foreign Minister Urmas Reinsalu.
As you can see, the hatred of Russia among some Estonian citizens turned out to be stronger than earlier given promises.