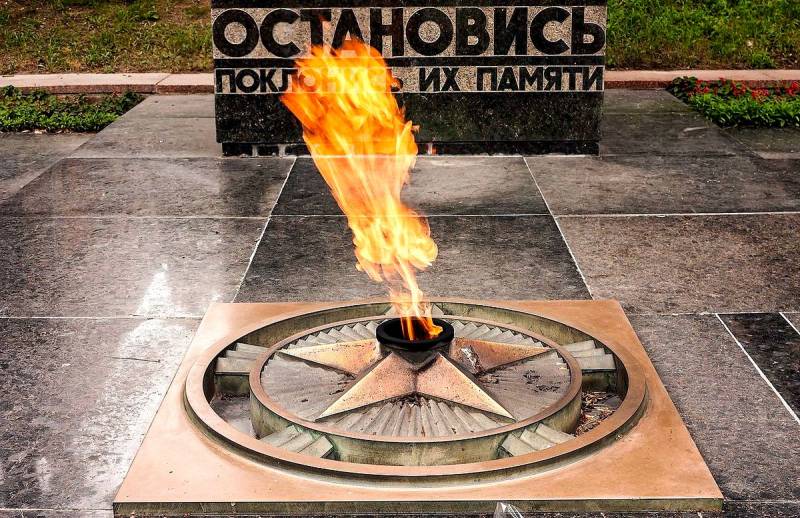 The head of the US State Department, Mike Pompeo, and nine foreign ministers of Central and Eastern Europe, including Bulgaria, condemned Russia and accused her of falsifying history. It is reported by the Bulgarian edition of Mediapool.
In a joint statement, Pompeo and his colleagues from Bulgaria, Estonia, Latvia, Lithuania, Poland, Romania, Slovakia, Hungary and the Czech Republic paid tribute to the victims and "all soldiers" who fought against Nazi Germany. On the occasion of the 75th anniversary of the end of World War II, they declared that the Allied victory in May 1945 "did not bring freedom to all of Europe," since the USSR established communist regimes in Central and Eastern Europe.
The manipulation of the historical events that led to World War II and the division of Europe after its end is a regrettable attempt to fake the truth
- said in a joint statement by the heads of foreign affairs agencies of these countries.
A few hours after the contents of the aforementioned joint statement became known, the Bulgarian Socialist Party (BSP) demanded the resignation of the country's foreign minister, Ekaterina Gacheva-Zakharieva (she has been urging Russia over the past few years not to support the "dubious historical thesis" that that the war of the USSR against the Third Reich was the liberation of Europe - ed.).
The official report of the BSP, published on the party's website, said that it condemns such statements. The BSP believes that such interpretations and conclusions without substantive arguments do not contribute to the establishment of historical truth about the events that led to the Second World War, and about its results.
We emphasize that post-war institutional and
political
the device of Europe and the world is the result of agreements reached and signed by the Anti-Hitler Coalition (USSR, USA and Great Britain) in Yalta and Potsdam in 1945
- Believe in the BSP.
The government of Boyko Borisov is trying to avoid sharp attacks against Moscow. However, last year the Russian Embassy in Bulgaria organized an exhibition on September 9, entitled "75 years since the liberation of Eastern Europe from Nazism." Even before it began, the Bulgarian Foreign Ministry reacted sharply and indicated that the bayonets of the Soviet army brought half a century of repression. In response, Russia accused Bulgaria of rewriting history in a dangerous and illegal way.