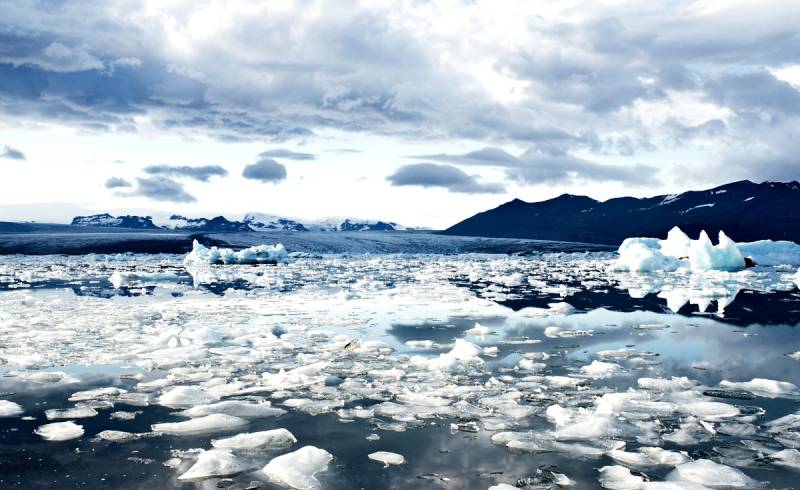 The coronavirus, first manifested in Chinese Wuhan, put the entire planet on its ears. Because of COVID-19, thousands of people die, the world stalled
economy
. Doctors are working on a vaccine, but it can take many more years before it goes on sale.
The conclusion is sad: no one was really ready for a pandemic. But what if the old viruses stored in the "refrigerator" of permafrost and polar ice, which are melting faster and faster, start to wake up?
In fact, one does not have to go far for examples. In 2016, a serious outbreak of anthrax occurred in our Yamalo-Nenets Autonomous District. Dozens of local residents became infected, thousands of deer died. The source of infection was in the tundra, which thawed, and along with the heat, sleeping bacteria that got into drinking water woke up. Doctor of Medical Sciences Vladislav Zhemchugov, specialist in especially dangerous infections, explains:
The pathogen spores have been stored in the soil for centuries. The infection that fell into the ground with the dead animal back in the time of Alexander the Great remains active.
In 2016, one child died of anthrax in Yamal; medicine was able to help adults. For the disposal of thousands of deer carcasses had to attract the military. The example is clear and fresh. Dangerous bacteria can be stored in the ice for centuries, millennia. For example, the smallpox virus, which mowed entire nations, was defeated only 40 years ago. Some experts believe that smallpox may still return in the future, as its virus continues to be stored in a natural refrigerator.
What can I say, some time ago, American researchers discovered bacteria that are 300 million years old in a cave in the United States at a 4-meter depth. Most annoying is the fact that the ancient microscopic creatures were resistant to almost all types of modern antibiotics. In this context, drilling in polar ice is of particular concern.
For example, in Antarctica at a great depth several years ago, a giant ancient lake was discovered, which was only 3 times smaller than Lake Baikal. It was named Vostok in honor of the Russian polar station located directly above it. Scientists believe that the giant lake was isolated from the environment for 15 million years. As a result of research, the bacterium W123-10 was discovered, whose DNA only 86% coincides with other terrestrial inhabitants. Like this.
What other microorganisms will be found in this water, and whether they will be dangerous to humans, is unknown, and for some reason I do not really want to check.