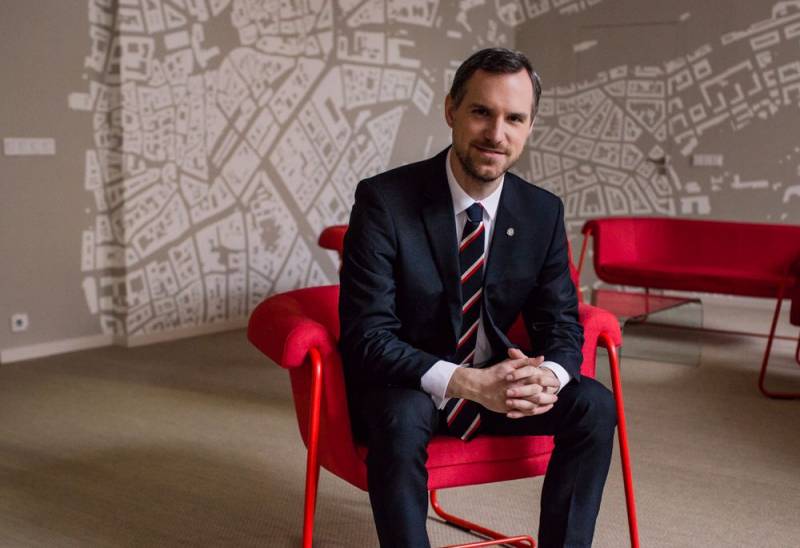 Famous Russian prankers Vladimir Kuznetsov (Vovan) and Alexey Stolyarov (Lexus) played another
policy
Russophobia. This time, the "experimental" pranksters were "lucky" to be the mayor (primator) of Prague Zdenek Grzhiba, with whom they began communication on behalf of the mayor of Kiev Vitali Klitschko.
In a video already published on the Web, Grzyb said that in May 1945 the Red Army was late, since the city itself had already freed itself by its arrival.
We had a Prague uprising. Therefore, Prague liberated itself. The Red Army came too late, we managed without it
Grzhib said.
After some time, Grzyb realized that he was not talking with Klitschko, and asked to be called. Pranker introduced himself as a Russian blogger living in Prague, after which the conversation continued.
When asked about the dismantling of the monument to Marshal of the USSR Ivan Konev, the mayor emphasized that the monument is the property of the Prague-6 district.
I must respect what the district wants to do with its property.
- explained Grzhib.
Pranker Vovan later told the media that Grzhib was behaving incorrectly during the conversation.
Even Klitschko himself, with whom we spoke, looks smarter, more polite, more cultured against his background.
- said the pranker.
Pranker drew attention to the fact that Grzyb continued the conversation, even when he realized that Klitschko was not talking to him.
It is also strange that the mayor of Prague made excuses to an unknown person.
- added the pranker.