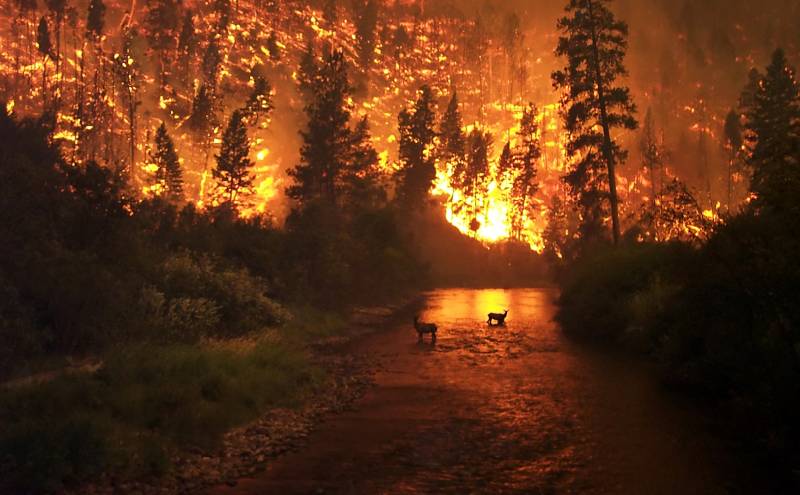 The press service of the Russian branch of the World Wildlife Fund reports that this year the damage from forest fires in the Russian Federation may be the greatest in the last several decades.
From January to April 2020, fires in the forests of Russia spread to approximately 4 million hectares. In this case, the main reason for such a distress is negligence. WWF calls on the country's authorities to initiate a ban on clearing cutting areas using fire, as well as on any dry grass, including for reasons of prevention. Fund experts say:
If you do not take urgent measures to normalize the situation with forest fires, this year the damage from them may be greater than in the past few decades. The middle of last month saw a peak in the values ​​of fires in Russian forests during this period for all the statistics of observations, and their number was approximately 2,5 times higher than the averaged indicators.
Experts say that this year the scale of the disaster is also associated with longer periods of drought and hot weather. On average, every year in Russia, forest fires cover about 10 million hectares, in 2019 this figure grew to 16,5 million hectares.
A day earlier, fires were eliminated in 24 regions of Russia, the largest number of them occurred in Transbaikalia.