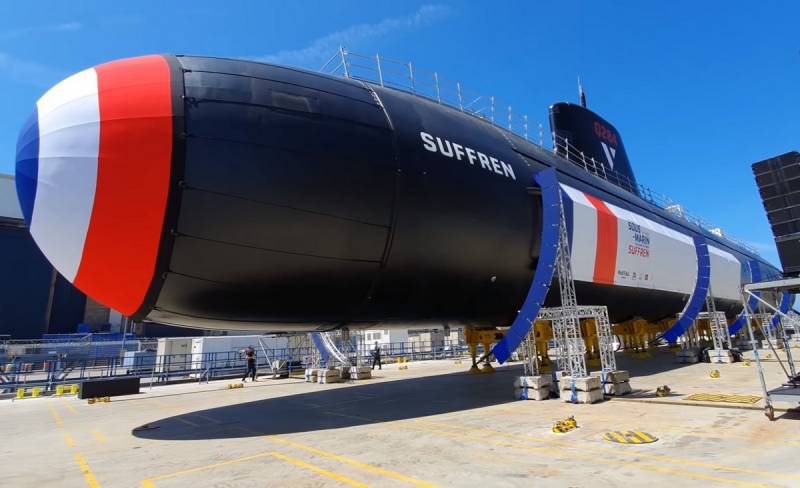 The French publication Le Monde reports that at the end of April, two Russian vessels — the Boyky corvette and the Akademik Pashin military tanker — were in the waters near Cherbourg to monitor the latest Suffren submarine. The presence of ships for ten days in the French city is reported by La Manchelibre.
Naval News website experts assure readers that Boyky and Academic Pashin had as their goal to learn more about NATO's latest submarine. On April 27, the submarine left Cherbourg in order to complete its first dive.
However, according to Le Figaro, French Navy spokesman Eric Lavaux denies any correlation between Cherbourg's presence of Russian ships and the Suffren test. He said that Russian warships are often present in European waters to learn something new about their potential opponents.
According to Naval News, Akademik Pashin is one of the newest ships in the Russian fleet that left the shipyard in January this year. Its function of collecting information is not confirmed, however, according to the site, any ship can be engaged in intelligence production if necessary, if it is in the right place at the right time.