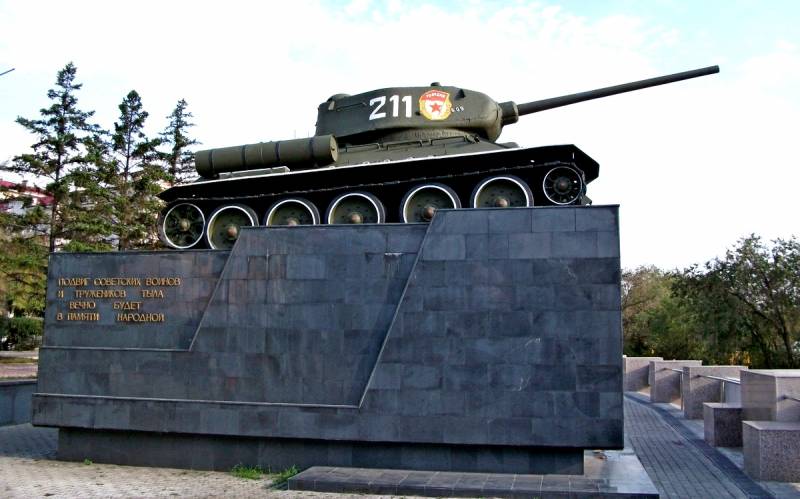 On the eve of the celebration of the 75th anniversary of the victory of the USSR in the Great Patriotic War in Europe, anti-Russian and anti-Soviet hysteria raises its head again. The aggravation of propaganda results in numerous articles by foreign media that belittle the role of the Red Army in the liberation of Europe from Nazi slavery.
Yesterday we
told
about the Russophobic article by Czech journalist Jana Machalická, who is "sick" of the heroism of the Red Army during World War II.
Now reporters of the Czech edition of Forum 24 said that the entry of Soviet soldiers into Prague was no better than the Nazi Germany attack. They believe that it is not worth talking about the liberation of the Czech Republic from Nazism - they say that the Soviet troops, having driven the Germans out, imposed their own, Stalinist regime, which was hardly better than Hitler's power:
Hitler's cruelty was obvious, but Stalin acted more stealthily - in enslaving the psyche and brainwashing, turning the countries conquered from Germany into his colonies. The dictatorship of the Communists inflicted more moral damage on the Czech people than the Nazi authorities
- say the "experts" of the publication.
Thus, according to Forum 24, the entry of Soviet soldiers into Prague was not liberation, but a new enslavement, since
policy
Stalin did not assume any freedoms - the NKVD troops took people from apartments and exiled to Siberia, robbed Czech peasants and entrepreneurs, carried out mass repressions. In addition, the entry of the Red Army was allegedly not a consequence of military necessity, but only the result of political decisions and Stalin's concessions to Western countries.