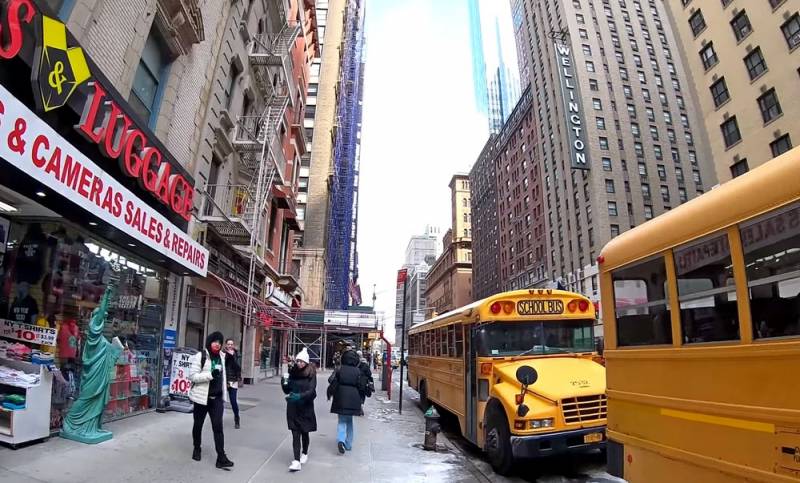 Thanks to Hollywood, many people get a wrong idea of ​​real life in the USA. The other day, "America was discovered" by the famous Russian businessman Pavel Durov, who told the general public 7 convincing reasons why you should not move there. For objectivity, let's say that every emigrant lives in the USA in his own way: some successfully fit into a new society, while for others everything goes less well.
About how they saw America with their own eyes, told the portal
Ru_Open
Russian girls Daria and Victoria.
Like in the movies
The girls visited the capital of Texas, Austin, New York, Miami and Los Angeles, where they worked as lifeguards in pools and beaches. The picture was fully in line with expectations: luxurious homes, beautiful places, yellow buses with children, Mac Donalds everywhere. New York seemed like a huge anthill, and Texas - a large and cozy village where you want to live.
Behind the scenes
Upon closer inspection, it turned out that the United States has many poor and homeless people. Unemployed sit on benefits. On the streets and in the subway there are many frankly crazy people who behave inappropriately and aggressively. Victoria tells the following story:
In Los Angeles there was a guy with a mask on his face, with his pants down, and he approached people, shouted something and molested them. But the guard did not care.
But those who are well settled have a very high standard of living, they live, but do not survive, are happy and constantly smile.
Household differences
Girls say that in New York and Los Angeles it is very dirty, there are a lot of garbage bags everywhere. Garbage is taken out only 2 times a week, on Thursdays and Sundays, so a large amount of it is accumulated. In this case, garbage must first be packaged in a certain way. Because of this, large rats run around the subway. After the United States, Daria and Victoria were delighted with clean trains and lobbies.
The assortment of food in the supermarkets is huge, it is tasty, but very oily. According to the girls, there is no expiration date on the products, their milk could be stored for a month. They ate thawed purchased burgers. Because of such a diet in the United States, there are many obese people, but at the same time they are not at all complex, they love themselves for who they are.
Medicine
It is very expensive, accessible to few. Having painfully pinched her finger once, one of the girls wanted to see a doctor, but her friends warned that one appointment would cost $ 100. If a visitor in the United States who has neither citizenship nor insurance is sick, according to the Russians, he "is better off dying right away than getting sick". By the way, the pandemic situation only confirms that American medicine is really not for everyone.
The Americans
Ordinary Americans love their country very much, they hang flags everywhere. They are sincerely convinced that it was they who defeated the Third Reich, and the USA is ahead of the rest. At the same time, according to the girls, many of them are very lazy and wish that everything itself fell at their feet. The Americans are not at all as "dumb" as we commonly think, but they were surprised that Russia has its own Cyrillic script.
US citizens also have a flip side: they are very fond of sneaking. For any reason, they are able to call and complain to the manager, the checking authority or the police. As for the police, in the event of any noise after 23 hours, a patrol car arrives instantly.