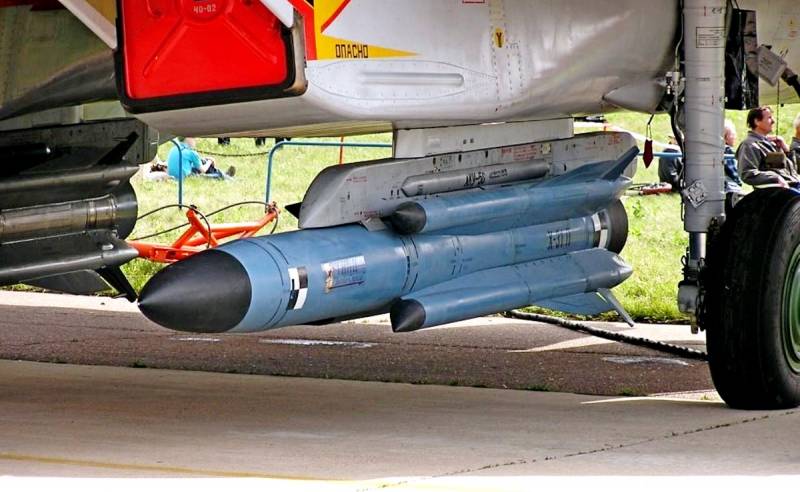 In the 90s, former geopolitical opponents - Russia and the United States - were noted in cooperation in the field of missile
of technologies
. About this writes the American magazine The Drive.
Back in the 90s of the last century, the US Navy decided to purchase a batch of Russian-made X-31 anti-ship missiles to simulate the actions of a potential adversary in the use of air-to-surface missiles. It was not so easy to create their own "surrogates" of such weapons, so the Americans decided to buy ready-made solutions from Russia.
The Kh-31 missiles began to be developed back in the late 1970s in the USSR. In 1995, McDonnell Douglas entered into a contract for the delivery of modified anti-ship missiles X-31A as part of a comparative test of foreign technology (FCT) to find out if they can satisfy the requirements of the Navy in terms of hitting a target at supersonic speed.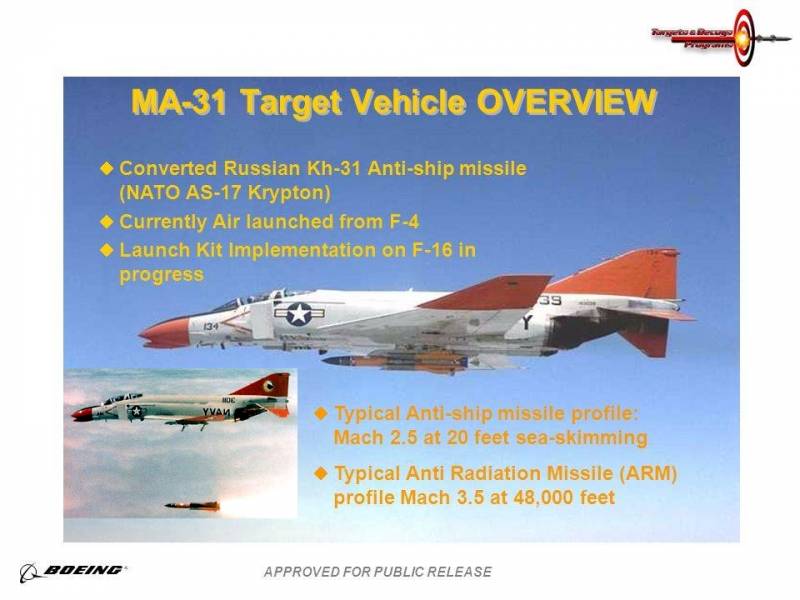 Based on the Soviet product, later, in cooperation with Russian manufacturers, an American analogue was designed - the MA-31, which had a remote guidance system (URAP), a tracking beacon, telemetry equipment and other improvements. In 2004, Boeing, which had absorbed McDonnell Douglas back in 1997, developed an improved version of the MA-31 - the MA-31G, equipped with a GMS guidance system.
In the early 2000s, the Russian authorities considered such cooperation with the Americans a threat to national security and curtailed the program.