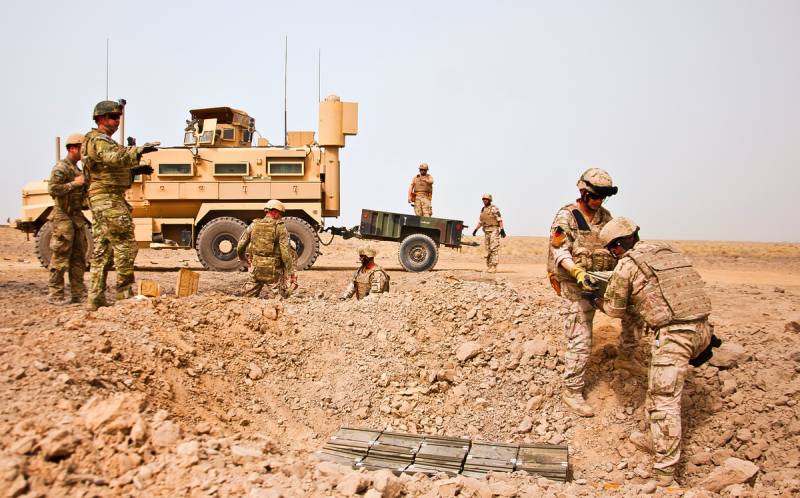 Possible benefits from the withdrawal of US troops from Afghanistan for Central Asia and Russia are trying to discern the Australian research center Lowy Institute.
An article posted on the organization's website states that although the attention of the world is now riveted on the effect of the deal between America and the Taliban (the Taliban is banned in Russia), the consequences of this act for the security of Afghanistan's immediate neighbors and Central Asian states are ignored many foreign experts.
Some of the most active militants still active in Afghanistan, according to the publication, belong to Central Asian groups, such as the Islamic movements of Tajikistan and Uzbekistan. Also, ISIS cells (banned in the Russian Federation) are seen in the country, which, unlike the Taliban, has broader expansionist ambitions.
The withdrawal of Soviet troops from Afghanistan in 1989 led to the collapse of the Union-supported "communist regime in Kabul," the analysis emphasizes. The pro-American government may also be in trouble.
Neighboring states are concerned about this fact, which forces them to strengthen coordination with their former patron, Russia. And for the Russian Federation, the withdrawal of American troops provides an excellent opportunity to further strengthen its position in Central Asia.
Russia's national security issues here cover a number of problems, such as drug and human trafficking, illegal migration, and, above all, terrorism. All of these threats come from Afghan territory.
Russia has spread its influence and power in the Central Asian region through a network of international institutions. Also, the Kremlin, the article notes, has an almost complete monopoly on the arms trade with local authorities. It is already clear that the republics of Central Asia will modernize their armed forces and special services with the active support of Moscow.
The article gives a cursory description of the Russian military-political presence in this area of ​​the former USSR. In particular, special attention is paid to the Kant air base in Kyrgyzstan, and defense cooperation with Uzbekistan and Kazakhstan.
In light of this, it is difficult to imagine the future of the security structure of Afghanistan and Central Asia without the active role of Russia

- Approved in an analytical publication.
The departure of the Americans will certainly create a vacuum of power and will necessitate the strengthening of Russian power, which will be deployed in order to prevent chaos. The Central Asian republics faced with uncertainty in Afghanistan will undoubtedly welcome this participation.