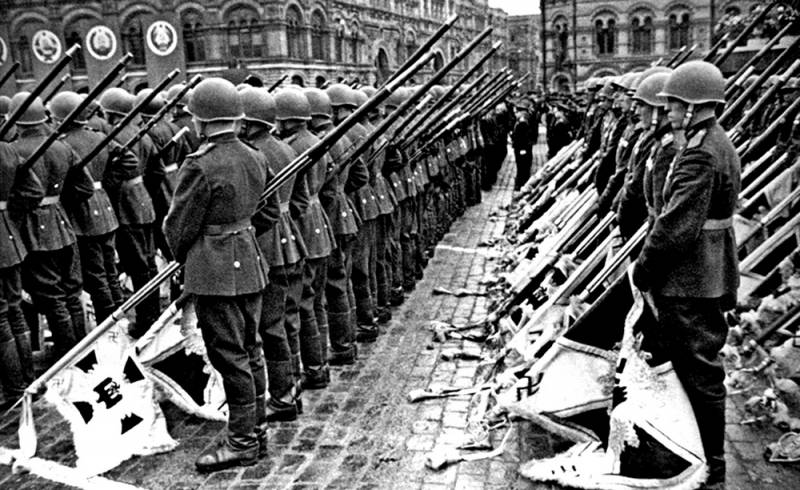 This week will mark the 75th anniversary of the end of World War II. This means that only a handful remained witnesses of that massacre, writes journalist Jana Machalická in the daily Czech newspaper Lidové noviny. On the pages of the publication, she presented her Russophobic opinion on the merits of the Red Army in the fight against Nazism.
Post-war generations must rely on historical truth if it is available to them in an undistorted form.
Throughout his reign, the communist regime literally erupted in thematic films, television productions and plays that sang to heaven only the heroism of the Soviet people. Nothing else simply existed: "The United States did not enter the war, and the resistance fighters were all at the discretion of the Communists."
I think that the film by Jindrich Polak "The Sky Riders", which was released in 1968 in order to disappear for many years in a locked safe, should have made an impression of thunder in the clear sky. This film about Czechoslovak pilots in the UK sincerely amazes me every time I watch it again.
The film is very authentic and emotional. He shows the unpretentious heroism of young guys who, out of pure idealism, patriotism and the desire for freedom, give their lives to prevent evil. They helped not only the British, but throughout Europe
- the journalist writes.
And what did their homeland for which they fought so bravely do? She put them in jail, thereby committing one of the greatest crimes in our history. It also annoys me that the average Briton does not even suspect that the Czechoslovak and Polish pilots did so much for their country, but after the arrival of the Iron Curtain they looked at us through our fingers.
And one more aspect that should be taken into account by those who demagogically declare that we do not respect the victims of Soviet soldiers in the war against Nazism. This is just another lie. No one questions these sacrifices, but forty years of propaganda of the Red Army's heroism causes nausea.
A one-sided and false interpretation of history has contributed to the fact that now we do not feel like praising the Red Army, especially against the backdrop of the events of the Prague uprising. The "Bronze Mannequin" (apparently speaking about the monument to Marshal Konev - ed.) Is not a tribute to the Soviet soldiers, but rather only a confirmation of the new bloodshed faced by the Czech Republic.