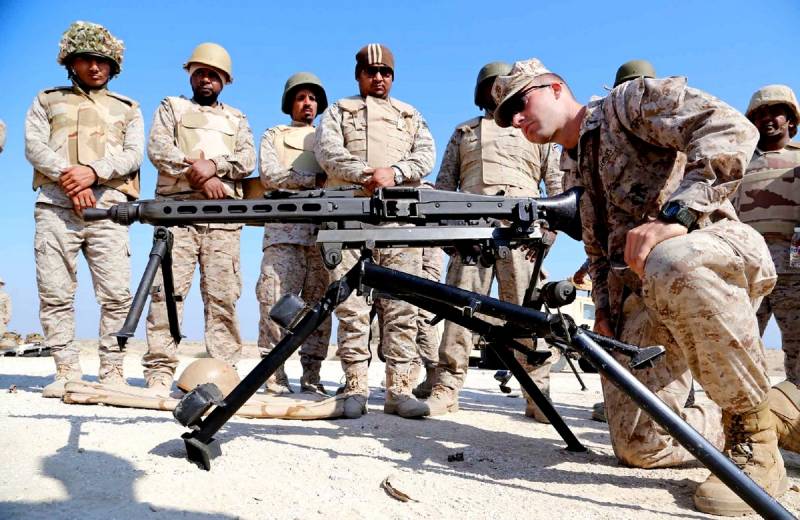 The United States should radically rethink relations with Saudi Arabia, military expert Gil Barndollar writes in a post on Real Clear Defense. In his opinion, Riyadh has serious chances to lose Washington's defense.
And the point is not only that American producers of shale oil suffered from the price war of the kingdom with Russia, although this fact enraged many senators.
Relations between the US and Saudi Arabia, the core of the Middle East strategy, are in dire need of reevaluation

- notes the author.
The problem of the largest Middle Eastern monarchy with the States, apart from the unpopularity of this state among ordinary Americans, has two sides. Riyadh oil is now far less important than before, while the military weakness of the kingdom makes it a source of trouble for a powerful ally.
The use of hydraulic fracturing has revolutionized the US industry, turning America into the world's largest producer of black gold. The states are now much less dependent on Saudi oil, more than 70 percent of which is now supplied for the needs of Asia's growing economies. Both American allies, such as Japan, and potential adversaries, such as China, depend on Arabian raw materials.
The Japanese and Chinese warships can, and must, themselves protect the sea routes through which oil flows to these countries, the expert believes. America's strategic interest is to maintain the ability to block these paths - and this is a task that is best solved outside the narrow and dangerous borders of the Persian Gulf.
Also, the war in Yemen showed the military impotence of Saudi Arabia, making it obvious to everyone. Those who study security issues in the Persian Gulf have long considered the military of the Arabian state a paper tiger.
Yes, Saudi Arabia has the third largest military budget in the world and is the largest buyer of American weapons. Overseas military advisers for seventy years trained Arabs to use all this expensive equipment. It was supposed to mean something on the battlefield, the author continues - but no! After nearly five years of fighting, the Hussite militias triumphed in Yemen, capturing key territories and regularly launching ballistic missiles into Saudi Arabia itself.
It's time for the states to remove Saudi Arabia from their strategy as a key component, Mr. Barndollar believes, adding that if Russia or China want to mess with the Saudis, this is welcome.