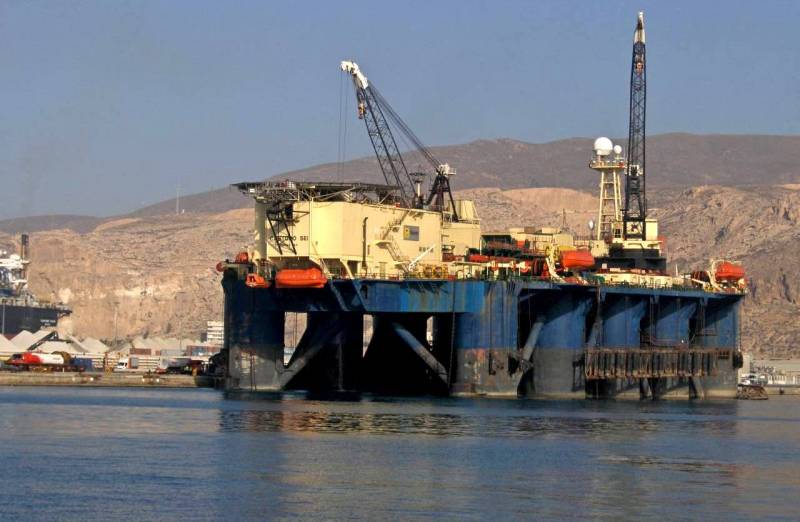 The Saipem Castoro sei pipe laying platform has completed the construction of a section of the Trans-Adriatic gas pipeline that runs along the bottom of the sea. The project will allow transporting about 10 billion cubic meters of gas from Azerbaijan to the countries of the European Union.
Now, to start deliveries of "blue fuel" through the "Southern Gas Corridor" to Italy, it remains only to carry out small technical work. The gas pipeline, therefore, is a direct competitor to the Russian Turkish Stream.
Further, Castoro sei will be used in the construction of the Baltic Gas Pipeline to supply fuel from Norway to Poland, work on which, according to Polish media, will begin in the near future. This pipeline will compete with another gas supplier from Russia, Nord Stream-2.
At the moment, according to Marinetraffic and Myshiptracking resources, which track ship movements in real time, the Castoro sei platform, moving around Sicily, is moving towards Rotterdam, where it plans to arrive on May 31. In Rotterdam, there is one of the bases of Saipem.
Castoro sei took part in the installation of the pipeline for the first Nord Stream along the bottom of the Baltic. It was built in 1978, and it was specially converted to work with the Russian gas pipeline, erecting about 80 percent of its underwater part.