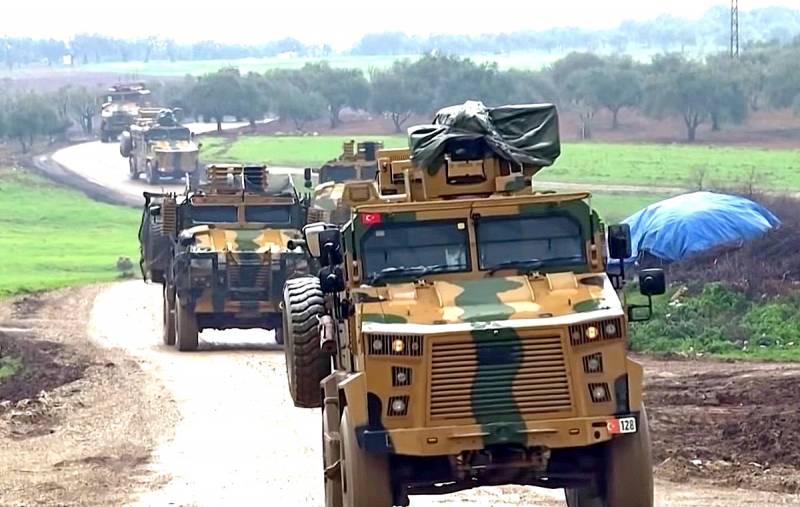 The Turkish edition of Hurriyet Daily News analyzes Turkey's relations with the United States and Russia in the context of events in Syria. Turkey has a positive attitude towards Trump's plans to withdraw troops from the region, as well as to the assistance of American intelligence agencies in tracking down the militants of the Kurdish Workers Party in northern Iraq. But what about the relations between Turkey and Russia?
Tensions between the countries intensified after the death of 33 Turkish soldiers in Idlib on the evening of February 27 from air strikes by the Syrian army. According to the publication, the Russian military not only did not sympathize with the Turkish military, but also seemed to be "happy with what happened." What is happening in Idlib is likely to poison the relations of official Ankara and Moscow for a long time to come. It is this tension that may be connected with the decision of Turkey to postpone the commissioning of S-400 anti-aircraft missile systems.
The deaths of Turkish troops will have much more serious consequences for Turkish-Russian relations, since this incident left a deep wound in the memory of the Turks, the Hurriyet Daily News believes.
Nevertheless, Turkey understands that cooperation with Russia is necessary to resolve the military conflict in Syria. But relations with the West are also important for Ankara, and in the context of the coronavirus pandemic, the country needs foreign investment, which Russia, having enough of its own
economic
problems is unlikely to be able to provide.