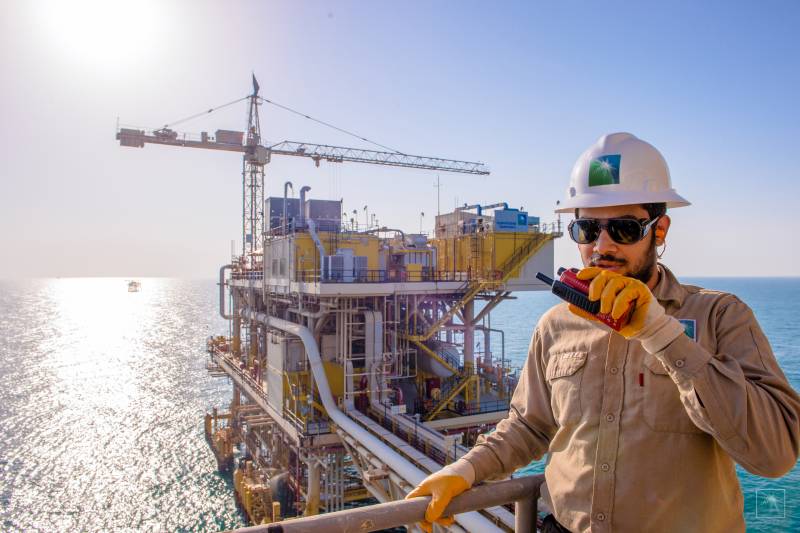 Oil prices, by all indications, began to recover after a record collapse, writes the Saudi newspaper Arab News. The newspaper notes that on Tuesday the markets "breathed a sigh of relief" amid signs of the end of an overabundance of this hydrocarbon feed.
So, Brent crude oil was trading above $ 30 per barrel for the first time since the middle of last month. It grew by $ 3,77, or 13,9 percent.
The American West Texas Intermediate, which collapsed on a negative scale last month, added $ 4,17, or 20,5 percent, to $ 24,56 per barrel.
Western markets had a whole weekend to assess the impact of OPEC + cuts that came into force on Friday, and they liked what they saw.
- emphasizes Arab News.
Two of the world's largest investment banks said oil markets had bottomed out and predicted a moderate recovery. So, Goldman Sachs reported that production began to decline rapidly, and raised its forecasted prices for next year to $ 51,38 per barrel for WTI and $ 55,63 for Brent.
Demand also begins to recover from a low base, due to the resumption of
economics
China and increased demand for transportation in advanced economies
- told in Goldman Sachs.
Morgan Stanley predicts that by the end of the year Brent will grow steadily to $ 35. The bank does not expect an immediate rise in prices, but, as stated in its official statement, "the biggest difference in supply and demand is probably already behind." Morgan Stanle says peak oversupply in global markets is likely to be reached and storage shortages are decreasing
Arab News also quotes Phil Flynn, a senior analyst with Price Futures Group, who said:
The market is beginning to realize how terrible the demand collapse was, but [...] demand will improve.
Saudi Arabian crude exports are expected to drop to around 6 million barrels per day in May, the lowest level in ten years, Reuters analysts said.
Swiss bank UBS also believes that easing pandemic restrictions in many countries will help balance supply and demand. And US President Donald Trump, who previously did not like OPEC for supporting its high oil prices to the detriment of American consumers, tweeted:
Oil prices are rising well as demand is reviving!
At the same time, Arab News notes that not all analysts share such an optimistic attitude.