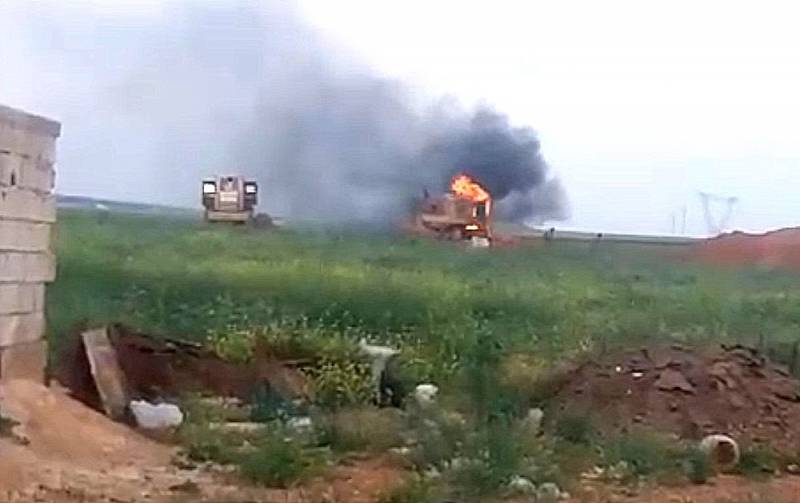 A video appeared on the Internet of the destruction of Turkish bulldozers by Syrian Arab Army personnel near Sekarib in Idlib. Machines were used to build fortifications.
According to media reports, the Syrians shot at
technology
from anti-tank missile systems. The video itself does not show the shots, but one can see how one of the two bulldozers burns. According to eyewitnesses, the employees of the SAA first knocked out one of the cars, then they started shooting at the other - the one that arrived to evacuate the first. As a result, the destruction of both bulldozers, no casualties were reported.
This incident was the first since the ceasefire agreement adopted following the meeting of Vladimir Putin and Recep Erdogan on March 5 in Moscow. By agreement, a security corridor along the M4 Latakia-Aleppo highway was created on the contact line between the warring parties, which should be controlled by soldiers of the armies of Russia and Turkey.
However, Islamic militants often sabotage an agreement. So, at the end of March, two explosions rang out along the Turkish army battle column near the village of Muhamabal, as a result of which two soldiers were killed and several were injured. Behind the attack is supposedly the Horas ad-Din organization affiliated with Al Qaeda.