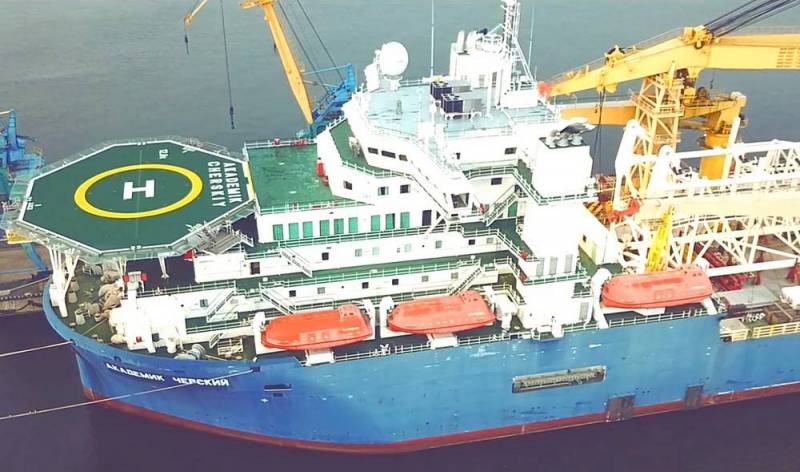 The Polish media unexpectedly preoccupied themselves with the fate of the Russian crane-assembling pipe-laying vessel Akademik Chersky. A ship owned by the Russian Gazprom should take part in the completion of the Nord Stream-2 gas pipeline.
The vessel reached Nakhodka to Kaliningrad in 83 days. What will happen to the ship next? - asks the publication Rzeczpospolita. The fact is that Chersky is currently out of the range of the AIS (automatic identification system that allows tracking the movement of ships in real time). As early as Sunday evening, the Russian pipe layer was in the Vistula Gulf, and on Monday it stopped sending signals to the AIS.
The fact that the ship is located in the Vistula Gulf, and not in Baltiysk, probably indicates that the ship is waiting for modernization, because, according to Russian experts, the Academician Chersky is not yet ready to lay pipes more than 1 meter in diameter.
The ship sailed from Nakhodka on February 10. Instead of moving along the shortest path, the ship went along the coast of Africa, passing Suez. It is possible that Chersky so often changes its route in order to avoid possible provocations on the part of Russia's well-wishers.