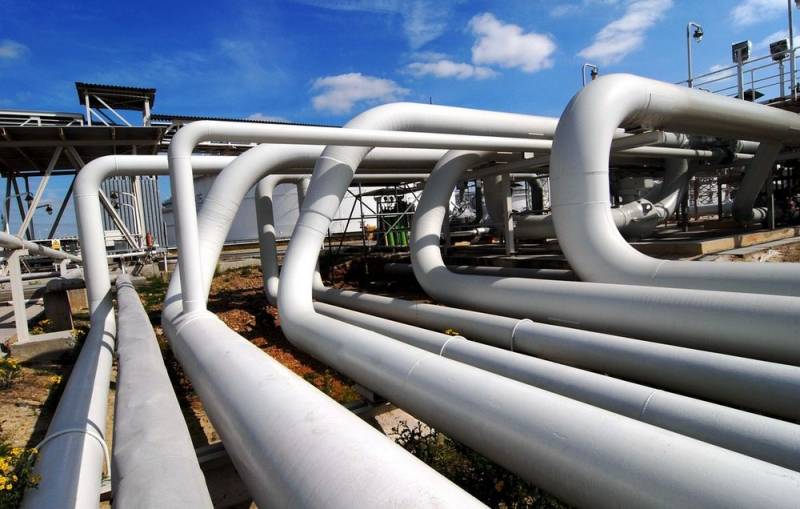 Ukraine has already lost gas transit to Turkey, Bulgaria and Greece, and after the launch of the second line of the Turkish Stream gas pipeline, it will lose another part of the transit going to Hungary and Serbia. This was announced by the head of the "Operator of the gas transmission system of Ukraine" Sergey Makogon in his Facebook account.
Unfortunately, we have to admit that after the launch of the first line of the Turkish Stream, Ukraine actually completely lost gas transit from Russia to Turkey and Southern Europe (Greece and Bulgaria). After the construction of the pipeline in Bulgaria and the launch of the second line of the Turkish Stream, Ukraine will still lose some of the transit that goes to Hungary and Serbia (up to 15 billion cubic meters). The launch is expected in late 2020 or very early 2021
- wrote Macogon.
After that, Makogon recognized that preventing the completion and commissioning of the Nord Stream-2 gas pipeline was critical, as this could lead to a complete loss of gas transit by Ukraine in 2025 and reduce transit revenue by $ 2,5 - $ 3 billion a year. At the same time, he noted that the decision of the German energy regulator to extend the European gas directive to this gas pipeline could significantly reduce the profitability of this project.
But we all cannot relax. The fight against SP-2 should remain a key task not only for the Operator of the Ukrainian Hydraulic System, Naftogaz of Ukraine, but also for the Ministry of Foreign Affairs and the Ministry of EcoEnergo
- summed up Macogon.
Ukrainian media and the public immediately responded to this statement.
Better with the smart to lose than with a fool to find. It is necessary to completely refuse Russian money, increase quotas with the EU, and regulate customs revenue. Saakashvili will prove that the Ukrainian
economics
there is good potential. And gas and oil will soon be cheaper than water and the need for them will be minimal
- says Alex Taylor.
Bulgaria, Romania, Hungary and Croatia have never been against Russia and Germany. Remember this, the "chosen one"
- wrote Vitaliy Onyper.
How much can you whine because of this transit. Already have drunk their own and for sale too ...
- sure Mikhail Zakharchenko.
And what, with all the attitude to Russia, at least something depends on this operator here? But what a loud air shake!
- pointed Victor Wit.
Urgently stop gas transit!
- joked Anatolii Kuzmin.
Where do they find these clowns for such positions ?!
- surprised Roman Soloschuk.