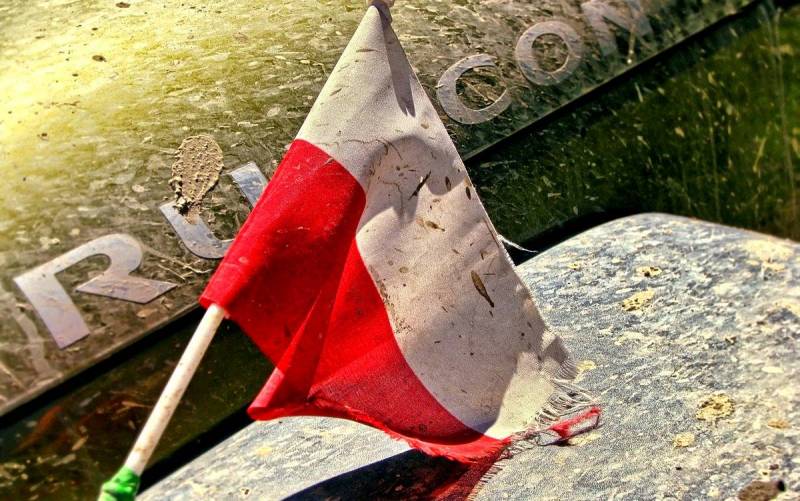 Wishes sent to Poland by Russian President Vladimir Putin on the occasion of the national holiday (May 3 - the day of the Constitution of Poland), caused a flurry of Russophobia and accusations in the Polish media. This was outraged by journalist Konrad Rekas, who on the pages of the socio-political weekly journal Myśl Polska decided to figure out the situation.
The journalist notes that as soon as someone in Russia makes a friendly gesture towards Poland, indignation instantly rises in the local media. But even without this, Polish media regularly dazzle with headlines in the spirit of "We Will Win", "Russians Run", "Moscow Collapses", passing it off as Poland's "great" victory over the Evil Empire.
So it was with regular congratulations from Vladimir Putin. They, according to the Polish journalist, are fully consistent with international standards and the diplomatic protocol. Therefore, the reaction of the Polish media to the words of the Russian leader raises objective questions.
Curiously, do they really believe in their triumph over Russia, and to what extent will this tactic of separating Poles from Russians hit their megalomania?
- the journalist asks.
Rekas believes that this is living proof that "you need to live kindly with the Russians," and suggested recalling the course of historical events.
By the grace of the king, the kingdom, the Constitution, the army were returned to us ... The reaction to this was conspiracy, the opposition. Bah! Insurrection! Well, they "spanked us", Paskevich came and then 30 years was quiet on the Vistula ... Another king came, gave arbitrariness, civilian government, authority. Bah! The next uprising! Again received from Moscow and for almost half a century then everything went like clockwork ...
- he stated.
After that, the journalist urged his compatriots to be honest.
Let's be honest: always when the Russians were irrationally too kind to us, we were ungrateful. And after several punches, the Poles immediately began to believe in the prospect of good relations with Russia
He summed up.