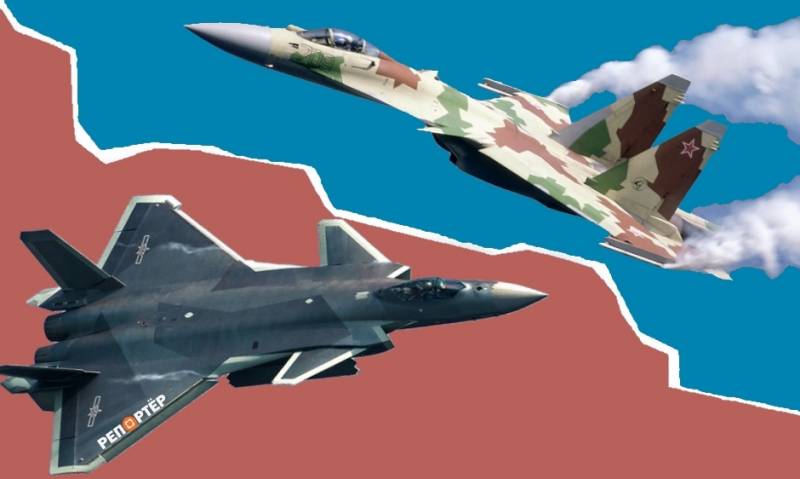 Why does China continue to acquire Russian fourth-generation Su-35 fighters when it has its own fifth-generation J-20 fighters in service? This question was asked by the American specialized publication Military Watch.
The People's Liberation Army of China has the largest fleet of heavy fighters in the world. Most of them are copies of the Soviet Su-27, which Beijing already has more than in Russia itself, or made on their basis (Su-30, Su-35, J-11B, J-15 and J-16).
In 2017, Chengdu J-20 "Mighty Dragon" appeared - the first Chinese heavy fighter to gain air supremacy, created not on the basis of the Su-27. He became the first Chinese stealth fighter and the first fifth-generation combat vehicle in service, which appeared outside the United States.
At the same time, in the USA, after the appearance of the F-22 and F-35, the purchase of fourth-generation fighters stopped. However, China takes a different approach. Apparently, Beijing is not going to abandon the cars of previous generations, which led many experts to suggest that this is due to a lack of faith in the future of the J-20.
Russian 4 ++ Su-35 generation fighters have several advantages over the American F-22 and Chinese J-20. For example, the Su-35 outperforms them due to its higher payload, over-maneuverability caused by engine features, and an excellent electronic warfare system. All this is missing from the J-20 and F-22.
Although the Su-35 retains a number of advantages over the J-20, this does not make it the best fighter in some other respects. J-20 is preferable in long-range combat, primarily due to its stealth. At the same time, the PLA has good reasons to continue to buy Russian aircraft. Su-35 is easier and cheaper to operate, in addition, the Chinese get
Technology
for their own defense programs, especially the J-10C and J-11D.