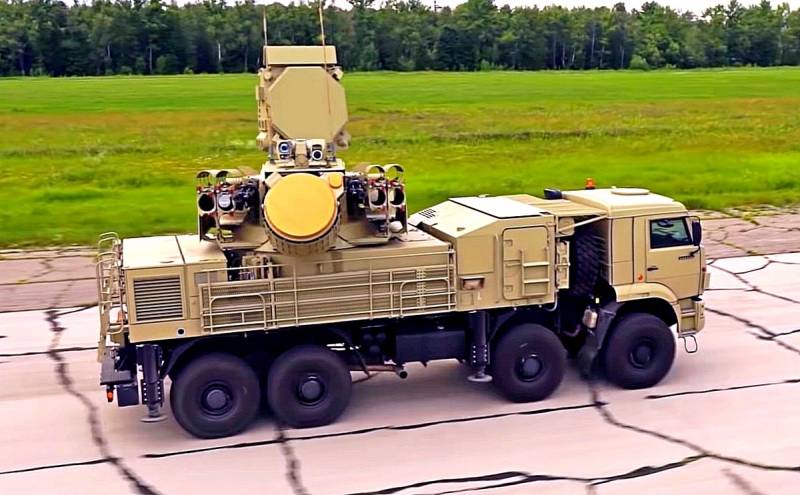 Media war
between China and Russia on the effectiveness of their air defense systems continues. It is reported by the Arab online edition of Defense Arabic.
Chinese media claim that the Syrian Arab army abandoned the Russian Panzir-C1 self-propelled anti-aircraft missile-cannon systems because of their "inefficiency in defense" against Israeli raids. Now the SAA is replacing the mentioned air defense systems with other air defense systems to counter Israel. It is clarified that in addition to the transition to Chinese radars, SAA began to use the older Buk-M2E systems.
Due to the unsatisfactory combat characteristics of the Shell-C1 system, the Syrian air defense forces switched to Buk-M2E air defense systems. They were more suited to intercept Israeli missiles
- leads the Chinese edition of the word an unnamed source in the CAA.
And although the Chinese media criticize the Shell-C1, it should be noted that the Buk-2ME is also a Russian-made air defense system, the publication said. Indeed, CAA began to use Buk-M2E more often than usual. These are the statistics of recent Israeli air raids.
But even with the help of Buk-M2E, the SAA managed to shoot down only two-thirds of Israeli missiles, which is already not bad. However, Syria is still not able to repulse the attack completely. At the same time, a source of air defense troops in western Damascus said that they did not plan to abandon the Russian "Shell-C1", despite criticism. The Russian "Shell-C1" has already proved its effectiveness in Libya, when the Libyan national army shot down several Turkish drones.