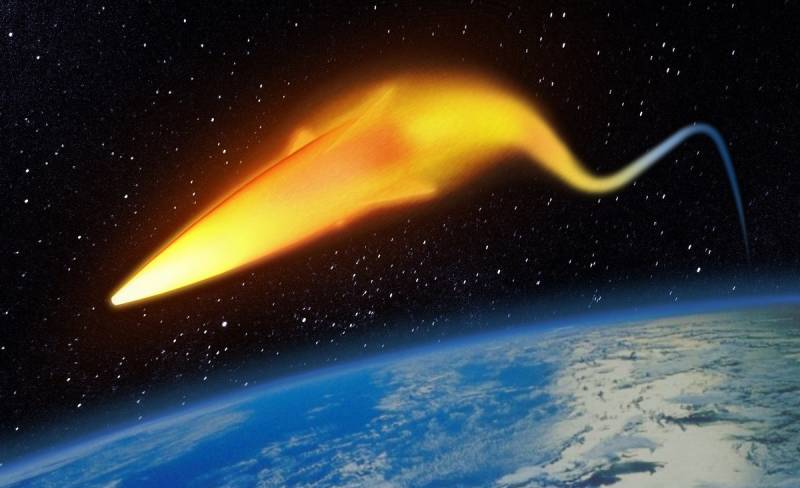 His opinion on US-Russian negotiations on a new version of the strategic offensive arms reduction (START) treaty was expressed by retired US Army Colonel Expert John Fairlamb. His article is published by The Hill.
The author believes that the United States should be careful when agreeing to negotiate its own hypersonic devices. America needs a conventional long-range missile, but with a hypersonic gliding unit. It is currently a priority program for the US Department of Defense.
If today we had clear evidence that North Korea is preparing missiles with nuclear warheads and a range that allows us to reach US territory, we only have classic striking means to strike at them. The possibility of a faster strike would be very welcome
- writes Mr. Fairlamb.
Russia and China are afraid of such a system, he continues, because if deployed in significant quantities, it is able to provide the possibility of a first strike at their strategic targets.
We currently do not plan to create a nuclear version of [such hypersonic weapons], and could agree to limit the number of deployed weapons of this class. However, the very definition of a hypersonic aircraft should be carefully agreed upon.
- summarizes the military expert.
Also, Mr. Fairlamb does not believe that negotiations on a strategic offensive arms treaty should not be delayed, pending China's accession to it.