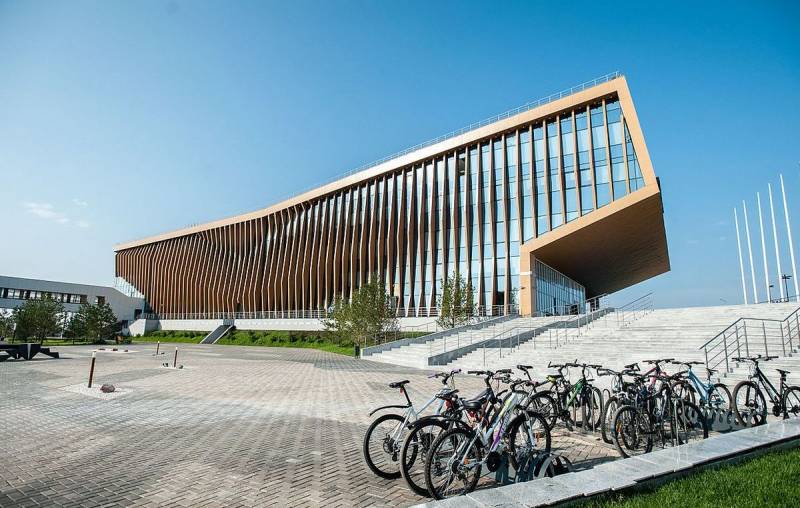 Recently, a film by Yuri Dudya was released, where all the colors tell about the California "Silicon Valley" and Russian developers who went there for the "American Dream". However, in fairness, it is worth noting that we have our own analogue to the aforementioned headquarters of the global IT giants. And now it's not about Skolkovo.
The Innopolis project, founded in 2012, is a "city of programmers" with its own university and infrastructure, which is located in Tatarstan. Designed for 125 thousand inhabitants, it was to become a center of attraction for IT-specialists from all over Russia and even abroad.
Today, Innopolis has not become the capital of innovation, but over 100 residents, including representatives of S7, Sberbank, Alfa Bank, etc., already work here. At the same time, the University of the domestic Silicon Valley already earns about 1,5 billion rubles a year on orders from third-party companies.
At the moment, 4,5 thousand people live in the city. They are engaged in highly specialized tasks. In particular, the development
of technologies
for "smart cities", "smart agriculture", unmanned vehicles, etc.
So what is missing in our Innopolis? Why can't the Russian "city of programmers" compete with the American "Silicon Valley"? After all, we have many large IT companies with a worldwide reputation: Kaspersky, Yandex, 1C, etc.
And we do not have enough "dreams." The very one that the USA could "sell" to the whole world, and without which Silicon Valley would be just a battlefield for numerous startups where only 1,5% of applicants survive.