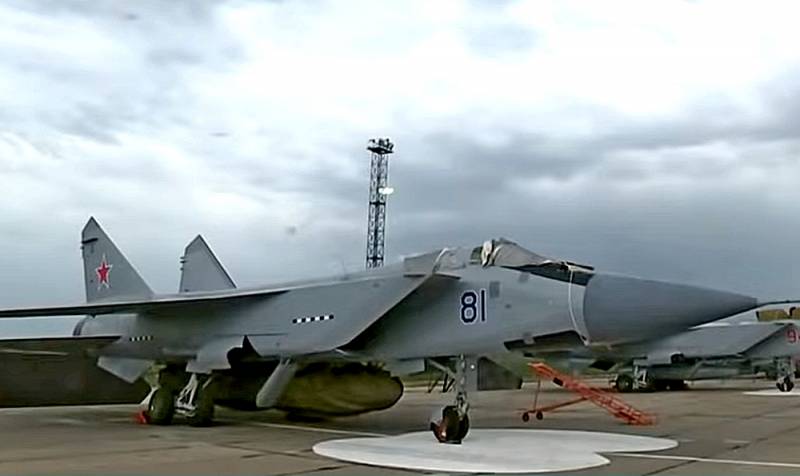 Once again, images appeared on the Internet, in which Russian MiG-31 fighter-interceptors carry a missile on the suspension that looks like 79M6 "Contact" - a combat component of the Soviet Krona system. This indirectly confirms the fact that the long-standing plan of the USSR is fully realized, and Russia received a kind of "space umbrella".
Work on the Krona project began in 1984 in response to the implementation of the US Strategic Defense Initiative, dubbed Star Wars. The latter involved the deployment in low orbit of a network of reconnaissance and attack vehicles capable of destroying enemy satellites and intercepting ballistic missiles outside the atmosphere.
In turn, the essence of the Soviet project was the construction of three ground control systems with the ability to intercept space objects at an altitude of up to 600 km using a three-stage 79M6 Contact rocket. However, due to the collapse of the USSR, the creation of ground-based complexes was "hindered" at the pilot stage, and the turn did not reach the warhead at all.
Nevertheless, Russia continued to work on the project, and in 2000 the Krona radio-optical complex took up combat duty. In the process of modernization, the installation received a laser channel, which significantly increased its efficiency. Now the complex is capable of recording up to 30 thousand objects (with a diameter of 5 cm or more) per day at a distance of 40 thousand km.
Regarding 79M6 "Contact", it is only known that a three-stage rocket is launched from an altitude of 15-18 km and is capable of hitting targets in orbits from 300 to 600 km. The flight time is from 100 to 380 seconds.
However, the fact that the second part of the Krona project has also been implemented is not just the pictures. Back in 2015, a representative of the General Staff of the Russian Federation made a statement in which he emphasized that there were no comments on the combat system of the complex.