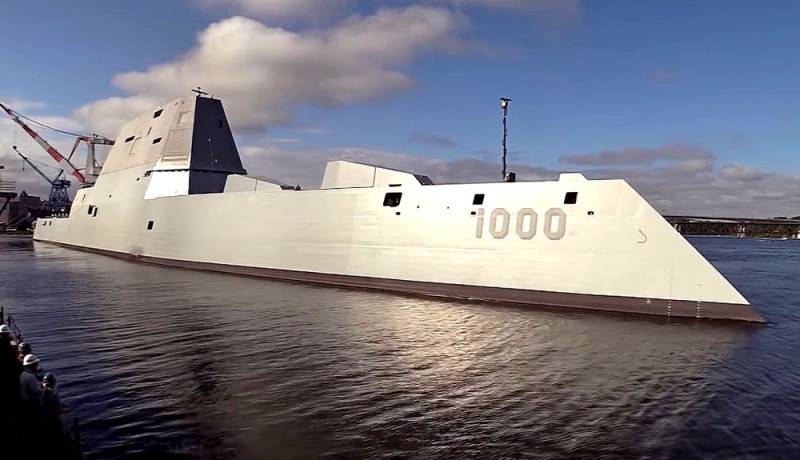 The National Interest discusses
technological
the capabilities of the new Zumwalt destroyers, namely, are they "invisible" to radars, and if so, why?
Captain Kevin Smith, program manager for the Zumwalt class ships, said that three such ships are currently in operation. Thanks to the use of technologies used on stealth ships, these destroyers, according to experts, can be displayed on fishing boats as fishing boats.
The appearance of these ships differs markedly from the others in the absence of protruding elements and contours, as well as a smaller number of ribs. The pointed edges of Zumwalt and the use of special quiet power plants allow them to remain elusive to sonars.
Another feature of the invisible destroyer is the embeddedness of its sensors, antennas and other structures in the exterior of the ship, which makes it in this sense similar to F-22 stealth fighters.
Smith also mentioned that a laser gun can be installed on the destroyer, effective not only in terms of its combat use, but also in terms of silent operation and "invisibility" for radar installations. According to experts, the Zumwalt destroyers are not completely "invisible," but to some extent they can confuse the enemy's detection system.