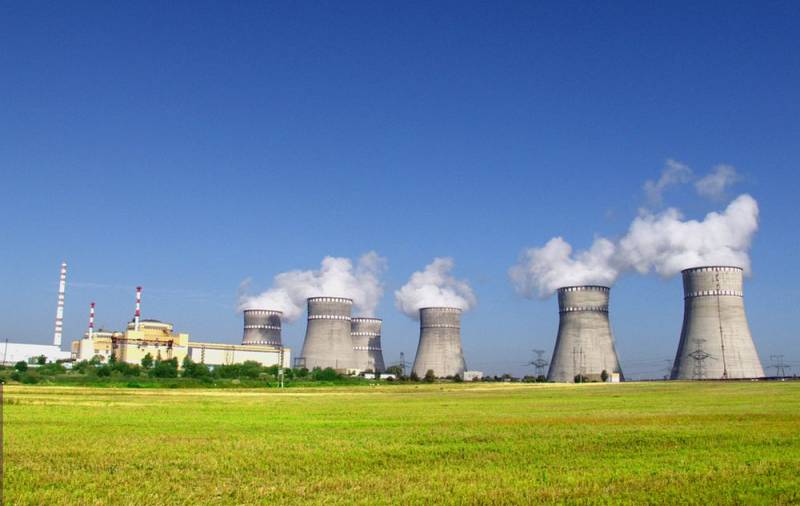 Nuclear (atomic) energy in Ukraine is going through a difficult period. The total capacity of all operating power units of the Ukrainian company NAEC Energoatom decreased to 7300 MW, that is, it fell almost one and a half times from the winter 2019/2020. This was announced by the head of the Verkhovna Rada Committee on Energy and Housing and Utilities Andrei Gerus from the party "Servant of the people."
A few months ago, nuclear power units with a total capacity of 11400 MW were operating in Ukraine, which is 56% more than now
Gerus wrote on his Facebook page.
However, we do not understand why Gerus is surprised. After all, he is well aware that on March 4, 2020, the Ukrainian government was headed by Denis Shmygal, who worked for a long time for the oligarch Rinat Akhmetov, who has colossal assets in the coal industry and non-nuclear energy.
So, the conclusion to the "planned" repair of the 4th power unit at the Zaporizhzhya NPP, as well as the 1st and 3rd power units of the Rivne NPP is quite natural. In one fell swoop, Ukraine lost 3000 MW of cheap electricity generated by nuclear power plants. But the oligarch Akhmetov now has someone to sell his "precious", judging by the price, electricity.
So far, 11 out of 15 power units are operating in Ukraine at four nuclear power plants. But this will not last long. In mid-May, it is planned to stop two more power units.
This time, Gerus did not hesitate and said, "reassuring" the Ukrainian public that the generation of these power units would be replaced by blocks of coal-fired power plants.
In this regard, there is practically no doubt that Ukrainians will face another rise in the price of electricity, and a significant one. As for local industry, it will become even less competitive in the global market.
However, not all Ukrainians agree with what is happening. For example, the Union of Veterans of Nuclear Energy and Industry of Ukraine addressed an open letter to President Vladimir Zelensky, in which honored power engineers anxiously perceive the "controlled disorganization" of the Ukrainian energy market. In their opinion, the irresponsibility of officials can lead to irreparable consequences, including the new Chernobyl accident at one of the Ukrainian nuclear power plants. But Ukraine may not survive the second such disaster.