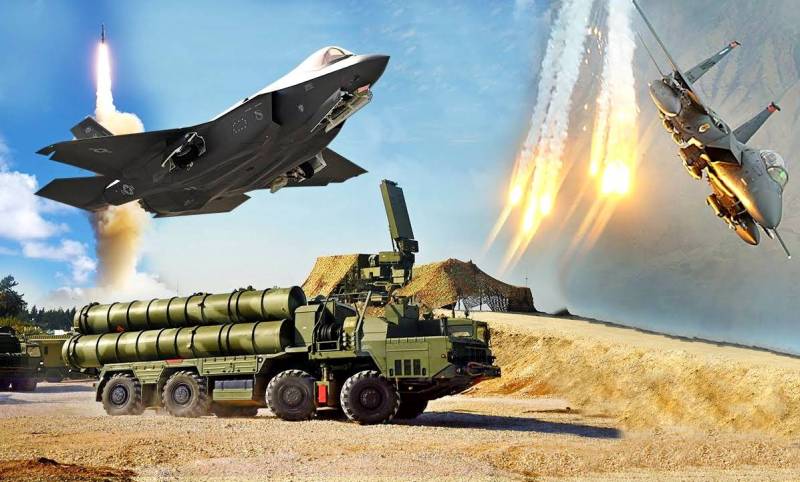 Russia hinted to the US that it would destroy F-35 fighters if they appeared in their skies, reports The National Interest.
Recently, an official representative of the Russian Embassy in the United States wrote a message on his Twitter account that was surprising even by the standards of the Cold War. It resembles the propaganda saber-rattling of the Vietnam War.
If this is Russia ... and someday we'll see the F-35 inside our airspace, we would like to send a signal to the chief of staff of @usairforce, General David L. Goldfein in a nutshell - remember Vietnam. F-35 will never be alone
- Tweets NI.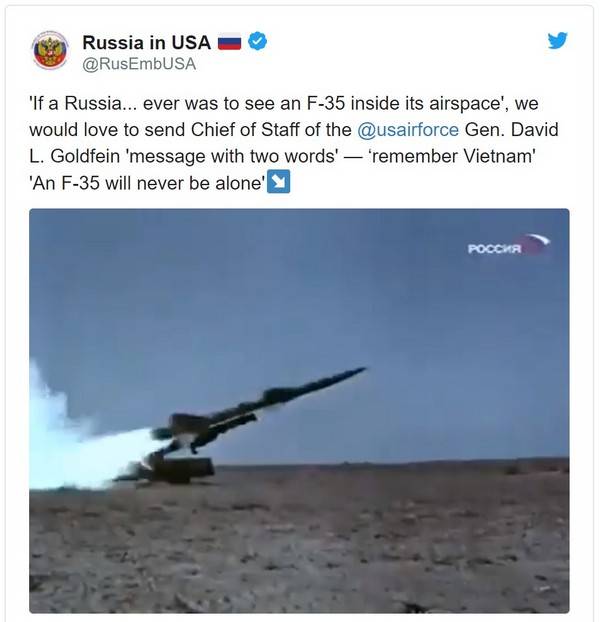 This Twitter post on the Russian Embassy in the United States was a response to a lecture given by Air Force Chief of Staff General David Goldfein at the Brookings Institution.
If China, Russia or another enemy on the globe ever saw an F-35 in its airspace, I would love to send them all a two-word message - we are here
- said the general, assessing the capabilities of the F-35.
It's not "I'm here" - the F-35 will never be alone
- he added.
The general emphasized that the F-35 exceeded "all expectations when it comes to its survivability."
However, the reaction of the Russians is based on the fact that their air defense is able to detect the "invisible" F-35 and destroy it.
Previously, the Kremlin simply ignored messages from the West that related to Russian weapons, and now Russian officials are increasingly publicly responding to media calls.