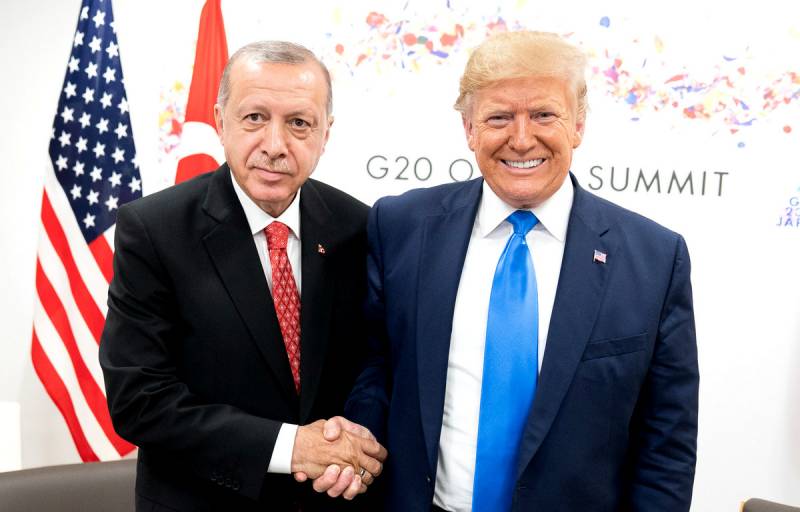 For the Turkish government, a chance loomed to restore broken ties with its main NATO ally, the United States, writes the British publication Middle East Eye.
In recent weeks, when the coronavirus pandemic spread to both countries, Ankara has taken several steps to build bridges with Washington. In fact, Turkey announced its intention to normalize relations back in March, when it delivered half a million kits for testing for coronavirus in the United States. At the same time, the authorities of the Middle East state announced that they were postponing the commissioning of the S-400 air defense system for several months.
Washington sees the NATO ally buying Russian weapons as a security threat. Last year, the United States removed Turkey from the fifth-generation F-35 fighter production program and suspended supplies of already-purchased aircraft.
- writes Middle East Eye.
Currently, Turkey continues to supply overseas protective masks and other medical supplies that the United States needs.
A Turkish official who wanted to remain anonymous told the publication that Ankara's alignment had changed significantly since her military clashed with Syrian government forces in Iblib province, where about 60 Turkish soldiers were killed in February.
Recent events in our region, especially in Syria and Libya, have once again demonstrated the importance of supporting the Turkish-American alliance
- said Recep Tayyip Erdogan then.
It was at that time that Turkey began to doubt its partnership with Russia. Ankara suspects that Moscow either turned a blind eye to the attack by the Syrian Air Force, or helped it.
It seems that Turkish-Russian cooperation in Libya was also interrupted after the January summit in Moscow, at which Putin could not convince his partner Khalifa Haftar to abide by the ceasefire.
- argues the Middle East Eye.
The partial withdrawal of US forces from northeastern Syria last year eliminated one of the main factors holding back the resumption of close bilateral US-Turkish relations, since this displacement minimized US cooperation with the local militia, which Ankara considers terrorist.
Turkey has no choice but to work with Washington
- Another Turkish source close to the government told the publication.
Back in February, Ankara asked the United States to patrol the Turkish airspace bordering Idlib. US officials responded to this request by offering to share intelligence.
Also, due to the rapid depletion of gold and foreign exchange reserves, Turkey needs money to support the lira in a crisis.
All this ultimately pushes Ankara back to Washington.